Love Never Ends
May 2, 2011
" I got your text. What's the matter ?" she questioned.
" I don't know how to tell you this." he said.
Lilly had known Spencer for all of her life and they had started dating 3 years ago. Spencer had proposed the day before.
" You know you can tell me anything Spencer. You know that."
" But this is diffferent than anything we have been through before."
Then he said " The doctor said I have # weeks to live."
She looked at him in shock. That's when it hit her. The love of her life was gonn die... in 3 weeks! She couldn't take it. She couldn't breathe. Then came the tears. They cried together for hours on end.
The days didn't seem long enough. After 2 weeks of sorrow, Lilly went back to work. When she came back home, the house was silent. She walked into her bedroom and there was Spencer. He had fallen asleep while she was gone, and never woke up. She cried and cried until she could cry no more. Then, her heart gave out. She could finally be at peace. She was with Spencer now. THat was all she ever wanted.

Love never ends, even when the heart stops beating.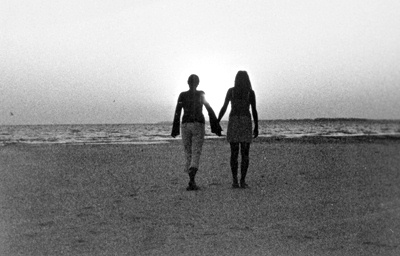 © Kim B., Marblehead, MA