Untouched
April 24, 2011
He approached me with his head down. He was wearing that same green sweatshirt that he has since freshman year. The only thing that saved him was a liquid bottle of courage on Saturday nights. No one ever knew if Niel was putting on an act or he was actually this socially awkward. But I think the most amazing part was that people loved him anyway.

On those rare Saturdays where you could convince Niel to talk to you about his life, and what was happening underneath the LA dodgers hat he hid within. Whether or not he was looking for some kind of attention, we didn't ask, because information from Niel was like gold.

And on April 2nd 2011, I found out Niel was in love. Of course he did not tell me he was in love, I simply came to that conclusion on my own, but the way he said Marissa's name, the passion underlying his words was undeniable. But the next weekend he told me she was evil. The sudden change of heart made my thoughts focus on his own and my ears follow his words alone. Marissa had a boyfriend, and Niel still saw her in rose colored glasses, and because Marissa did this to Niel, she was evil.

He explained to me how he did not want to love her because she was so awful to him. She kept seeing her boyfriend but kept pursuing Niel and ripping his heart every time she brought her other lover up. Niel could not be shaken, his friends had told him to stop but he kept on using the drug, because the high of being with her felt so good.

Marissa is a classical pianist he explained to me, her fingers he said, were thatMichelangeloelos when he sculpted his David and that her touch on the keys worked like magic. And that was the reason he purchased her tickets to go see her favorite pianist perform an hour away. The tickets were more than he could afford on his teenage boy budget so he had been saving up for 4 months. He knew even the cold soul of Marissa would not be able to keep its ice façade when he gave them to her.

Then, one night 2 weeks before the concert, they got into a fight. He spared himself by not telling me all of the details, because he insisted it was all too horrible. And the shy boy I came to appreciate more than over had the most depressing look on his face that could make a sun-flowers luster fade. And as he explained to me the night had not worked out as he planned, he pulled his wallet out and opened the leather fold inside, and pulled out two perfectly printed concert tickets marked for March 23rd 2011 that had never been touched.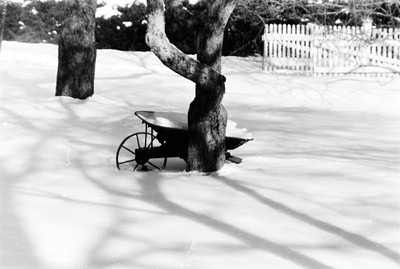 © Steve S.,Marblehead, MA