A Slow Dance with Death
April 23, 2011
Places pass the window like scenes of a dream. Rain taps the roof in a tempting tempestuous symphony. Smoke and mist flirt in the air making hazy all that was clear. The interplay of sound and sight seamlessly slips the cart into a murky jazz lounge. An older couple squeezes by. The husband sneaks a kiss on her cheek and she blushes like a budding middle school romance. His hands on her hips, they move forward in an awkward slow dance with death. I've stumbled quite past the glass and bid hello to Alice.

Yet, she's what's surreal; not by serenading or deliberating, but simply by silently sitting in the grace of her own beauty. Her voice echoes a soft smoky murmur from wall to wall. Black coffee mixes with the taste of her fading lips and I purse mine in hopes to savour and salvage. Time begins to slow as she flicks her eyes so, and stops all together for that Sparkling smile, as if she herself was Gaia. I happily sigh, Hoping my imagination would never let this delusion die…

Suddenly, without notice or cue, she smirks her rosy pink cheeks in subtle but acute understanding. Life begins to beat in fair pace as my heart stops to do so. She smoothly slides her hand in her cherry pea coat pocket and pulls out a brilliant blood red rose. With the other hand she takes mine, tracing circles in my palm. Quietly, without the slightest hint of hesitance, she looks into my eyes with a hushed grin, edges forward as if to whisper, flicks a glance down but for a moment, and thinly slits the circle with a thorn, saying without speaking…

"Yes, I'm Real."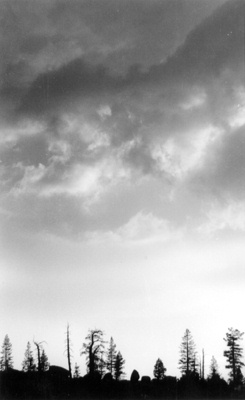 © Steve S., Marblehead, MA