Shower
April 20, 2011
Her relatives were out. Her sister to the ambulance and her mom food shopping. She knew that now was as good time as any to call.

"So if you want you can come over, I'll leave the door open for you, because I'm about to jump in the shower"

"Ok, thanks", there was in his voice that she had never heard before and she liked it.

So, she turned on the hot water full blast, peeled off her pajamas that she had been wearing all day, and climbed into the hot shower that enveloped her, and loosened up all of her muscles. She was about to grad the bottle of conditioner when she heard her name being called. She stood there frozen, until she heard the door open and saw the outline of a figure come in. She heard a belt, zipper, and then the curtain being pulled back.

Somehow she was unafraid and backed herself up against the cool tile wall. That was the only thing keeping her head straight. She had never seen his body so wet before and vulnerable before. His six pack that she loved was right in front of her, she reached out to touch it. He guided her hand up and down, and then stopped at his face. She couldn't even fathom how they were going to do it in such a tiny bathroom, but his devilish look gave her all the answers. He put his hands on either side of her head on the wall, so that she was boxed in. he wasn't touching her, but she craved it. She finally gave up control and brought his head down so that his lips would meet hers. He got closer to her, and pushed her body up against the wall more, so that our bodies were once together again, but strange as it might have been, we still didn't go all the way. He then started to kiss her neck, so gingerly, then hard and fierce she thought her would suck the life out of her. But somehow it felt like they were meant for this, she wasn't nervous at all. Her eyes were closed the entire time; she was afraid that if she opened them then he would be gone, and that this was all just a silly dream. He then kissed her eyes, then down her cheek, catching a drop of water that had fallen from her hair. His lips were poison all throughout her body, she felt him kissing her arms then down down down, and then it stopped. She was about to open her eyes but she still felt his presence, she searched out his lips by the heavy sound of his breathing. They tasted to pure and sweet like non other before. He put his massive hand on her hip, and grasped it firmly all of a sudden, a whimper escaped from her lips, she felt weak, but she let him know who was boss by kissing him so fiercely it knocked the breath from him. She felt so powerful. She opened her eyes and smiled. The water was still on, and steam was all around us. She started to gain her head back, and managed to get him up against the wall. She let him have it. For all the times he left her, and all the emotions she had felt over the years she let him know. Not by words but by her kiss. So much went into it that they were both gasping for air but in a good way. She rubbed her body up against his to let him know of the things that he thought he could have but couldn't. She felt his hot sweaty body under hers, and entwined her fingers throughout wet matted down hair. When she stopped she was breathless, she gave him a smirk, and one last kiss, turned off the water, and walked out of the shower.

As she put her hand on the door knob her wrist was grabbed, her stomach was in knots. He whirled her around and whispered in her ear "you should take charge more often" then she said gulping still gasping for air " you should put some clothes on" as she outlined his huge six pack one last time so that she wouldn't suffer a long time this time.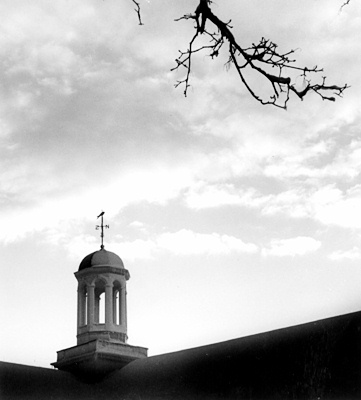 © Paulina A., Marblehead, MA