Journeys beyond the eye 2
April 19, 2011
I desperately try to hide the hundreds of emotions that are dwelling inside of me. He was cute, smart, funny...every girl wanted to be with him, and every guy wanted to be him. And here I am, standing right in front of him. His beautiful teeth smiling right at me.

"Hey...uhmmm sorry about your books. I wasn't paying any attention."

"Hi, and uhmmmm what? What with books?" i stuttered not knowing what books he was talking about.

"Your books? The ones you were holding when I ran into you?"

I looked down, and sure enough he was right.

"Ohhhh... uhmmm those books! Haha, sorry." I laughed trying to cover up the fact that i had gotten lost again in his beautiful smile.

"Haha, yeah those books. Ohhhh by the way I'm Drew Coltsin." he smiled his smile. The same smile that had won girls over.

"Yeah, haha I know! I'm Cattie Kurtz."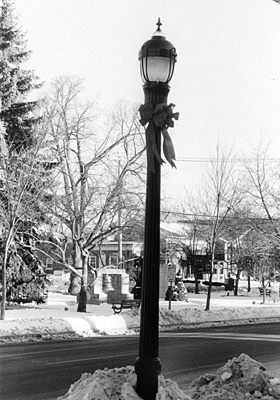 © Geoffrey D., Milford, CT