Just a Party
April 9, 2011
"Give it to me! I want to know why he is so mad at me." I say to my friend Danielle, she tosses the hat to me.

Quickly Liam walks to me but not the way I want him to walk to me. "Give me my hat! No! Not until you tell me why you are mad at me! I say. He says "You changed ." What do you mean I changed? I am not going to sit around and wait for you anymore if that's what you mean!" I yell "Can we go some somewhere private?" Liam swiftly laced both hands with mine. We walked to the side of the house. He said " I like you so much ." I avoid to look into his eyes cause if I do I will cry. I say "No you don't you love her! No matter what after this party you with go back to her I know it!" "No I wont because I like you not her." He says. Gently he pulls me closer so that he is holding me . We stay there for what it seemed like forever. I put the hat on his head trying to let go of his hands but he lets go of one of mine first and puts the hat on me. Liam says come on lets go in the back so we can be alone, I walk to the end of the house with him where we start arguing. I say "Do you promise that when we go back to school it will be different between the both of us?" "Yes I promise." he says I lean against the house never letting go of his hands. He comes real close to my face then I close my eyes and I feel his lips against mine. It was as if fireworks went off inside my stomach. " My whole world was there again like I didn't even miss a second. When he broke the kiss I opened my eyes to everyone at the party staring at us. I tried to walk away but he grabbed me and said "I really do like you." Minutes later all my friends swoosh around me asking all the questions the could possibly think of , but one came to me later that night and says "Annie I was talking to him and he said he doesn't even like you." I feel endless streams of tears on my face, I keep on thinking no she is just jealous, but deep inside I knew she was telling the truth.

**************************


Sunday Night



Zzzzz zz I feel the vibration from my phone, I slowly take it out of my pocket , I flip it open to see one new message ,Liam. I push open it says "Annie can we talk?" , I reply with "Sure anything." It takes no time for him to reply I open speechless, he says" I hate you . I deserve so much better than you. So don't ever talk to me again you ruined my life!" I don't move, my heart feels like someone just ripped it into tiny pieces. My heart was the bomb and he just lit the match to my disaster. I never reply because I know that was the goodbye to end all our goodbyes.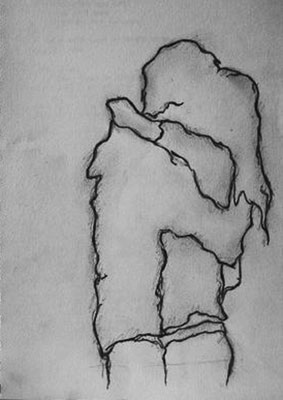 © Nicole B., Newcastle, WA