Why You?
April 12, 2011
Okay so before i go on with this story I feel you should know more about me. I know I'm going to sound like a horrible person but people make mistakes right? Well what do you do when love gets in the way of family? What do you do when you fall in love but you can't be with the person you love? Well I learned that if something is meant to be then it will be.

June 21st started out as a normal day for me. I woke up and checked my phone for missed calls or text messages. I had two missed calls and ten unopened texts. They were all from my sisters boyfriend. His name was Mitchael and i really liked him. i remember trying everything to get his attention but nothing worked, he only saw me as a friend but i saw him as more than that. He has honey brown eyes that i would lose my self in when i looked into them and his smile, his smile was amazing and it made me get butterflies in my stomach. I know it sounds childish and it was actually. I mean we were only in middle school but I knew i was falling for him and i couldn't help myself. He was so attractive and funny. We had so much in common and sometimes i wonder if things would be different if i had met him first. Anyways June 21st was his birthday and I had text him happy birthday right at midnight! My sister is actually my step sister and she alwayss told me she didn't care about him she was only with him because he would just beg her to take him back if she broke up with him and she didn't want that. I was new with boys. I only ever had one boyfriend and i really liked him but we had to break up because my mother remarried and we had to move to Virginia. I read Michael's first text it said :Hey thanks for the birthday wish. the second text said:should i break up with Amber??? My heart kept telling me to tell him yes, yes, yes! But I couldn't I knew it was wrong. The rest of the texts just kept saying hey and asking me to please text him back. My heart was racing I really liked him and at that point I wasn't thinking about Amber. I called him around ten twenty-two. As soon as he answered he asked me the weirdest question, but of course stupid me just blurted out an answer and it was a lie. He asked me if Amber liked another guy. I said "yes she likes Tristan!" I was shocked about what i had done but it was too late he hung up.


A couple of minutes later he called me back and asked me something I knew was a mistake but I didn't care i really liked him. He asked me to be his girlfriend. He said he was using Amber to get to me and he alwayss wanted me not her. I was so happy that i just said yes! After that we talked for hours but around six my sister called crying. She told me Michael broke up with her for me and she said she hated me. I felt so bad and so sad but i really liked him and i really thought he meant what he told me but i should have known he was just gonna break my heart. He told autumn he was going to break up with me after 3 weeks and he was going to take her back. I was so sad i couldn't believe he told her that but every guy is like that. After she told me that i decided to break up with him but of coarse he just begged me to take him back, he said he loved me! I just can't believe i fell for that.


Amber and me kept fighting over him for 8 months and we still do. I swear I love him but i really can't tell if he loves me or if he still loves Amber. The hardest thing about loving him is that he doesn't love me and i can't stand seeing him with another girl. Its sad to think about that stuff and then when you see him everyday all your heart does is shadders over and over again. I can't help myself but to love him i probably always will and i hate myself for it. I ruined my relationship with my sister and i lost the most important thing to me. Love isn't something to play with and i have learned that but how do you forget the one you love? How do you erase them from your mind? How do you erase the touch of his lips on yours, his warm breath on you neck, his sweet and gentle kisses? The way he holds you when your sad? I hate being in love with him and what hurts the most is seeing him with someone else.


Love is a strong word so use it wisely and guys if your reading this remember to not play with a girls heart because karma's a b**** and a big one at that. I just wish i could have one more day with him but that's impossible because hes with someone else. so bye forever.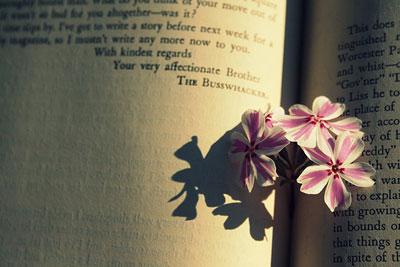 © Jordan K., Oxford, GA