mixing green
March 29, 2011
Running through the swarming crowd of people as fast as I could, with all my strength and power. It took me miles to finally get there, but once I arrived I swore my heart had just stopped. All this for nothing I thought. All this trouble I put myself in, for nothing. The meadow felt empty without Alex, like he had just cut my heart in half and, it would have over time.

Lost, fear, anger was taking a toll in my body in this very moment to be exact. Lost, because I felt empty inside like when he left, its like he took my soul with him. But left my body here to haunt me. Fear, because I'm afraid to change but didn't have to. Anger, because I feel betrayed by not having his presence. And lastly, anxious because I'm anxious for this hole I have torn deep in my heart to heal back and is becoming whole again.

As I left my despair at the glooming meadow, somehow I had appeared back at the St. Patty's day parade. I was in the inner part of the parade when I felt a warm grasp on my shoulder. I turned in shock, and then turned confused. Confused, of the mixed emotions I had at the moment. I felt delighted but yet again horror mirror my face. Then, just then, everybody and everything melted, like an ice cube in a summer's day.

Beep, beep, beep. I was startled by the noise escaping my alarm clock. Wait, melting people, people disappearing. Was this a dream all along? Or my imagination?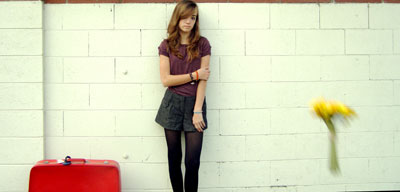 © Austin K., Studio City, CA