Welcome (part 4)
March 16, 2011
I turn and stare out the window after he is finished with the gossip log. Apparently I know have a son from my ex. My one and only relationship I've ever had was with Daniel. He was a jerk, but no wonder, since he was Alicia's twin. I noticed him last year because he was a different from his sister as night is from noon. At least, physically, he is. He's a little skater boy, long black hair that was kept straighter than half the girls at my school. He was tall, and very obviously not scrawny. He was really pretty. I mean, yeah, he was a hot guy, but he was very pretty too. I found out very quickly that beauty was only skin deep. He was just as shallow and stuck up as Alicia. I never let him see me shirtless, let alone would I have sex with him.

I roll my eyes and continue watching the world fly by, a blend of colors, just blurred enough to make me feel slightly nauseus. I exhale, and look down at my left wrist, pleased to see that I've finally stopped bleeding, and now have 5 scabs forming across the gouges.
As I look up, I see that Andrew had seen them, "Let me guess, I'm the emo wierd girl. Look, if Alicia sent you to find out gossip you might as well have declined. I get that everyone hates me, and honeslty, I couldn't care less. Nobody here is worth it, nobody."

And his face look like it was about to crack, his eyes a pool of melted caramel for the moment. He takes my hand in his, flips it over so that my wrist is facing upward. He kisses the now scabbed over wounds, then looks me straight in the eye saying, "You are."

My breath catches in my throat. my arm feels warm, as though it were full of the sun's light. As we pull up to the school, I feel him tense up, as if he were a deer that knew danger was around the corner, and then he relaxed, as if nothing had happened.

As we file off teh bus, he asks if I would show him around, but I decline. He's knew here and hasn't done anything to me. In fact, I think he really wants to be friends, but he doesn't deserve my reputation.

And i don't deserve someone as perfect as him. I think I may love him.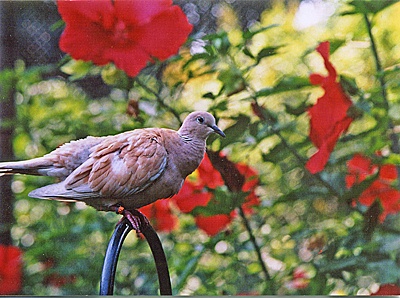 © Charlotte H, New York, NY