For Grace
March 16, 2011
From the moment we first met, I knew that my life would never be the same. You're everlasting warmth and subtle delicateness touched the lives of so many, and words can not express the love I embrace for you within my heart. I will never forget the afternoon of our first date. It was crisp October day as we walked hand in hand along the Santa Monica pier. The soft breeze ruffled your hair and sent chills up my thin blue windbreaker. But none of that mattered, because I was with you. As we continued our date watching waves break along the beach, I knew at that time it was you I wanted to share the rest of my life with. Our conversations were simple never dull, and the natural sparkle in your eye when you spoke of something you cared for, sent my heart on a never-ending race. There was something about your passion for life and all of its creatures that intrigued me to no end. Of all the girls I had ever known, it was you whom I felt I could be myself around; no pretending I was something I was not, no guard up.

As we began our new journey together after the last "I do," I could not have asked for a better life. Yes, at times we shared struggles and imperfections but it can only be expected when living out a dream. From our early rise morning to our dark late nights, I never stopped loving you and in essence loved you more and more each day. When our children Sofia and Anthony were born it was the best gift I could have ever received. It was as if we had taken our love to a whole new level and turned it into new life. Together, we shared many laughs, experiences and best of all wonderful memories I will never forget. Looking back at our life, I would not trade it for anything in this world.

Now as I sit under the palm tree where we shared our first kiss I cannot help but question what I did to have you taken away from me. You were so young, so frail so much life left to live, it just wasn't fair. Every time I drive on Pacific Coast Highway, it brings tears to my eyes as I am immediately stricken with thoughts of you. Sometimes I wonder why it couldn't of been me, but then I am reminded that everything happens for a reason and you would not want me to carry on my life in eternal sadness. I hope you know that you are irreplaceable and no other woman will ever emotionally fulfill me the way you did. You are forever engraved in my heart.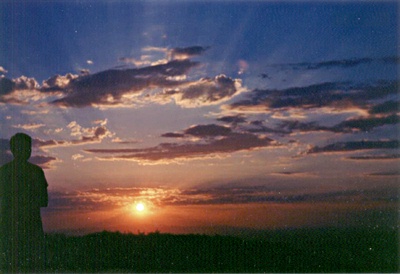 © Jovee B., Dededo, Guam