Feelings of Want
March 14, 2011
Sandy.
She left hours ago, and has been all I can think about since. Which is weird, cause there's usually only one girl on my mind, and it's not Sandy Cansella. It doesn't make any sense, thinking this obsessively about her, yet no matter how hard I try to push her out of my mind, she stays.
We've been close for a few years now, so I guess it would make sense to think about her every now and again. And I have before. When I need someone to talk to about Marisol, or if I've come up with an idea for an upcoming school project we're working on. But never like this. Never before have I wondered what it would be like, to hold her soft, delicate hands in mine. Never before have I thought about her long golden hair, and how easily it lets the wind take control of it, blowing carelessly behind her. Never before had I noticed they way she looks at me, always holding my gaze for just a moment longer before turning away. Never before have I wondered what it means...
"It wouldn't work."
I hear it in the back of my head. A whisper, determined not to let me have what I suddenly desire.
"She's coming out of a bad breakup," the voice reminds me. "She's not thinking about you. She's not thinking about any guy."
"You don't know that," I argue. "I've been here for her to talk to. I made her smile today. She's getting back to normal...she could be thinking about me. She knows I'd never hurt her like he did. I love her."
"Just yesterday you were in love with Marisol. Remember her?"
"No. I didn't love her. I clung to her. She was easy to love because everyone else loved her. They understood why I would want her, because they all wanted her as well. Sandy is different. Nobody wanted her, because for so long, she was already taken."
"You only want her now because she's available."
"No. I wanted her before then," I tell the voice. "I wanted her the moment I met her. But I'm only just now realizing it."

I sigh as I flop down on my bed, filled with confusion and longing as my mind wanders to Lucas. It's a familiar place. More familiar than it ever was with Zac. Even though Zac had been the one I was supposed to be thinking about. Actually, I guess I should still be thinking about him now. We only just broke up a week ago, after I found him kissing Ashlyn Brooks in his car. It stung, to see him with someone else. I cried like any girl would after finding out her boyfriend was cheating on her, but it was only once, on the night of the breakup. And it wasn't because I had lost Zac. I cried because if Zac had cheated on me, it meant I was no longer good enough for him. If I was this disposable for one guy, then I would be to all the others.
Even for Lucas, my closest friend since middle school, the one who can make me laugh with a single glance, and understands me better than anyone, I wasn't good enough. I have loved Lucas for a long time. I'm not quite sure when I had started loving him, mostly because I think it was a gradual transition, but that's why I hadn't been sorry about breaking up with Zac: I was already in love with someone else.
But he doesn't love me, I think sadly. Why would he, when he's met a girl like Marisol? Marisol, with her dark curly hair, and long tanned legs. Marisol, who has Lucas and every other guy in school lusting after her, following the sound of her tinkling laugh. Marisol, who is so nice, it's impossible for even the most envious of girls not to like her.
Once, a long time ago, I had thought I was in love with Zac. I had thought he was the one. He was comfortable to be with, made me feel safe, and he'd even said he loved me in return. But now I know better. That wasn't love.
Love makes you hurt. It makes you paranoid and confused. It makes you scared to be without the person. It causes butterflies to form, not only in your stomach, but in every other part of your body as well. It wakes you up, makes you feel alive. I hear it can be wonderful, but right now, it's the most terrifying feeling in the world.
It's what I feel for Lucas.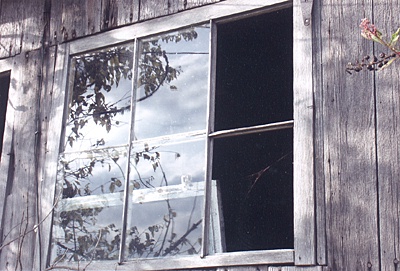 © Cassie H., Cami, IL