This is all wrong
March 4, 2011
The story is about a 15year old girl named Sammie and a 16year old boy named Joshua. They lived in two different classes of human. The girl being in the top most highest class there is and the boy in the middle class.

"Mother, I just want to go to the dance. Its one night, please." I pleaded.

"Darling? Have you seen the people that will be there? They're horrible."

"Mother please? Its one night and besides I never ask you for anything."

My mother nodded. "You have till midnight."

I walked out of the house and to my car.

As soon as I arrived to the dance, I noticed someone. He was beautiful. He had black hair that swooped into his face, and eyes as blue as the sea.

He seemed to notice me as well, but didn't come say hello.

I smiled at hI'm, my stomach fluttering with butterflies.

He ignored my gesture for hI'm to come over.

I smiled at hI'm once more, but he continued to ignore me.

"TI'me to play 30 minutes in heaven or hell." Someone yelled.

"What is that?" I asked. "We don't play games where I come from."

Everyone groaned as I said that except the blue eyed boy. He just laughed.

Someone explained the game to me. "The boys put an item in and a girl picks out one item and then whoever's item it is, you go into the room with them."

I reached into the bucket and pulled out a skateboard wheel.

The blue eyed boy walked past me and into the room. I followed.

We sat in silence till the last ten minutes. "Why do you like me?" He asked.

I paused for a moment, considering his question. "You're different from everyone else. Where I come from everybody is polite and kind, but everyone cares what they look like."

"This is all wrong," he muttered. "Your high class, and perfect. Why on earth would I possibly ever like you. Every high class person is rude and full of themselves."

I let out a small cry of pain and shock.

"Fine then," I stood up and left leaving hI'm behind to think.

Four months later...

"Darling what is wrong with you. You look horrible. You're dressing in black all the tI'me, your letting your hair fall in your face. I knew I shouldn't have let you go to that dance."

"It wasn't a dance mother. I lied it was a party, and it was amazing. But there was a boy there and he made me realize how stupid I was for thinking I was better then most of the people there, and how I'm nothing but an ugly, rude, self-centered, high class person."

My mother slapped me. "You will never speak that way again, and you are banned from leaving this house ever again."

I fell back on my bed when a note flew in threw my window.

'I heard what happened between your mother and you, but your not ugly and your not self centered your perfect. Runaway with me? Joshua.'

I looked out my window there stood Joshua. I nodded.

I grabbed my bag and stuffed it with clothes when my friend Angie came in and saw the note. She let out a gasp of horror.

"I can and I will."

"Your not walking out this door." She yelled.

I smiled and jumped out the window. Joshua caught me as I fell.

We ran off together. Me never having to deal with being high class and rude anymore and hI'm not having to feel alone anymore.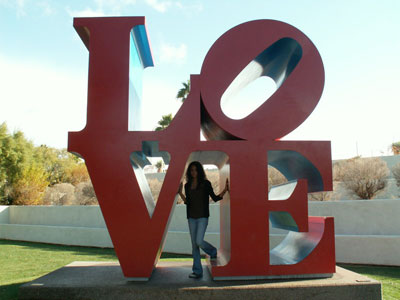 © Shannon E., Glendale, AZ