Inconvenient Details
February 20, 2011
"Why does everything I have or am able to get never like anything I want?" The girl thought to herself.
Here she was utterly puzzled, fully engulfed in a "mental rage" as she defined it. She has been experiencing these rages for the past week, obsessing over the details of her recent break up, wondering if there was anything that she could have done differently. Every spare moment that her mind isn't thinking about something else it is mesmerized by him. She over analyzed every aspect of him, running through even the smallest details. As hard as she tried she could not convince herself that she deserved better, that he shouldn't matter to her anymore, since she didn't matter to him. Nothing was working; nothing made the situation seem anything more than a brash illusion that would quickly surface back up to reality. Misery and longing were the words that best summed up what she was feeling inside.
She missed the way he made her feel so nervous and inexperienced, how her sexy confidence that she meticulously built up fell apart with the slightest touch of his lips or a swift brush of his hand. He made her feel as she felt in middle school, innocent and fresh. She missed the way he tried and explored because the whole idea of him and her was a new concept for him; a foreign language. She missed his amusing obsession with her butt and how he liked to put his hands on it while they were kissing and shift his eyes towards it whenever he had the chance. She missed his soft, plump, sexy lips and how they felt against hers. She missed how their lips and tongues weren't ever in total sync, but ultimately made it work. She missed his body, how he wasn't scrawny or over muscular. She missed the way that he walked and the broadness of his shoulders. She missed the sexy arc of his back. She missed the tone of his laughter. She missed how he listened, understood, and never judged. She missed his awkwardness and his genuine smile. She missed her best friend, her screwed up oh so charming best friend…
Her mind kept replaying every touch, every kiss, every glance, and every laugh they ever shared at the most inconvenient moments that didn't let her move on. She just wanted to forget, but that didn't seem likely at the moment. Her body felt frozen in time, she didn't know what to do next. She wanted to badly to move on and remember him as a sweet simple memory, but even that seemed like it couldn't come fast enough.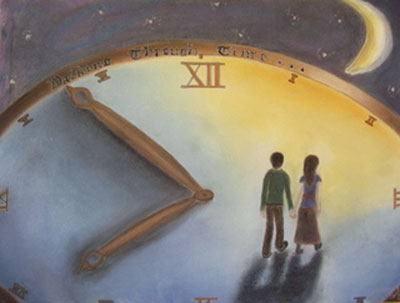 © Carollynn G., Hawthorne, NY