the waves of dreams, part 1
February 14, 2011
The waves were choppy, the wind was howling. It was a bad night to be out. Lightning flashed and Thunder boomed, the rain was falling in clumps. The sea, oh the sea, it was horrible, no man dared to work the sea, except the St. Martha… oh those foolish men, god have their souls……………

Cecilia was dreaming, dreaming of a boat in choppy waters Her dream kept bringing her more and more closer to the doomed ship. She shivered, feeling the chill of the wind all over her body, and rolled over.

"Captain, Captain! - We have a wave to the starboard!" one of the fishermen yelled. "Aye, lad. I see it… Everyone, prepare to jump ship." The Captain answered.
"Jump ship? Jump ship?!" One of the crewmen said. " And lose my only income?" He said. "Well, I'd take my life over the income, I have a little gal back home." One of the younger fishermen said, Cecilia found that he tugged at her memories, ones she couldn't think of, lost in her subconscious.

The wave was nearing the men, even the one who was angst leaving got into the rowboat. "Thank the heavens that you told me to up grade this boat!" said the captain, who was obviously talking about the little engine, looking at the young sailor.

They were slowly getting farther from the boat, when the wave hit it, sinking it. "She was a good and honorable boat." One of the men said, looking onwards. "Aye, it was." Said the Captian.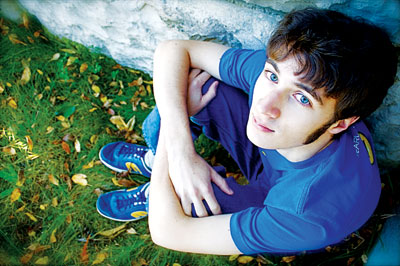 © Garrett M., Port Angeles, WA