Just... please?
February 14, 2011
It took me a month to realize. A month too late, that is. Why hadn't I realized before? Why didn't I realize that the one guy I liked, the first guy I ever gave a second glance, had sat down the row from me, concentrating on making even sixteenth notes on his saxophone while I buried my head into my music stand? It's over now, though. I'll never see him again. The concert's tonight; forget about any deep, long relationship. Why did it take so long?

He barely noticed me, let alone spoke to me. On the night of the concert, I skirted around him, trying to pluck up the courage to talk to him. I ducked around him all through Warm-Up, Intermission, and even after the Closing Remarks. The one chance I had left was after the show. It worked. Mission accomplished. He told me to call him back. Now, in my phone, stored just as a mere name, was something more valuable than the medals the conductors gave everyone for their participation- his phone number.

I called him, almost a week after that lucky night. He didn't answer. Disappointed, I left a hurried message, almost begging him to call me back. He never did; at least not yet. It's been three days. Could a person not check their voice mail for three days?

Immediately, I turned to my friends. In a stroke of luck, my friend goes to the same temple as he does. Thankfully, he told me he'd talk to him for me. Now please… please… PLEASE let this work… Just please?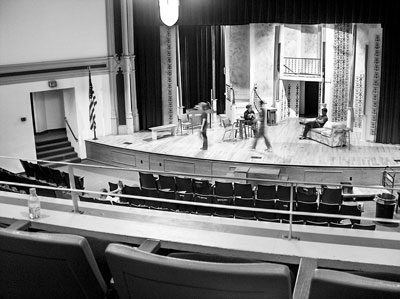 © Sean C., Princeton, IL