Seconds Slipping By
February 6, 2011
Here we are again. Face to face…well not exactly.

More like desk in front of desk.
Did those things really happen? Events only occurring within realms of dreams then brought down and extinguished by reality.
Do you know I tried to memorize the ever shifting color of your eyes? Two days ago they were a dark pupil-less aqua blue. Two months ago they were ivy green, sprinkled with red.

Now in math class, I see this semester was the ultimate test of my abilities. My silence was just too loud, for both of us to stand. Ipod earphones plugged in gave me a weak excuse for my disability; to speak out.

I can feel the seconds slipping by, why was I doing this? I guess passing chances is all I'm good at. Ignoring the best things that are in front of me.

Flashbacks now, they are suffocating me, drowning me in the guilt that I have tossed away myself into.
You think I look better with my hair down.
You thought my crush was a fool for not seeing me.
You said the best part of your day was talking to me.
You fell asleep with your phone in your hand, waiting for my text message.
You merely asked me for three x's at the end of a conversation.

And of all these things, I could not give back to you.
You are so right to ignore me at this moment, even forever. Because you tried, when I had already had given up.
Well, before the clock strikes the end, and marks the start of summer. Were I will never see you again, let me play back the reasons why I…might or might not love you.
You are honest my dear.
You see the world in a way I never did.
You are direct.
Because you don't want a 'maybe' or a 'perhaps'.
You want a yes or no.
And every human being deserves the truth.

You depend on people, even the people who let you down
You know how to live alone
You see the good and bad
Your values are worthy, and your flaws are clear.
There goes the bell. Let me think of one more memory before I watch your red bag walk through that doorway.
That night when you joked around, and I took it too seriously. Ran downstairs, into the kitchen. Slamming the fridge door and ate ice-cream straight from the package. Crying and shouting "guys are all the same"
The next day, I opened my screen. Destiny had not prepared me. For this;
Your apology.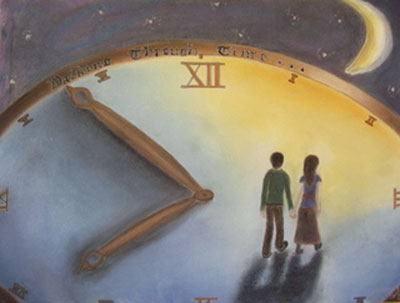 © Carollynn G., Hawthorne, NY