Reality Check
February 6, 2011
"Look at me, what do you see?" she asks angrily. He raises an eyebrow
scrutinizing her. She can almost feel his eyes pouring over her black
clothing and colored hair, the tear-stains and running make-up that
tarnish her pale cheeks. Sure, she's a little shapely, but not in the
right ways, she thought. "Well?" she demands, trying to blink away the
new tears.

"I see a beautiful girl hiding from herself; come here, angel." The
man beckons her into his open arm. He was handsome, but not in a
fantasy form of the word. His black hair was curly, gelled away from
his face, accented by a defined nose and dark eyes. He wasn't that
skinny, muscular guy that everyone adored; sure, he had muscle, but it
was just enough to make him look desirable and defined not plasticy;
he had beautifully
flawless hands, soft and strong, and eyes that gave away every
thought. That's what make him handsome. No fantasy, no skinny
fair-skinned nerd, he was the real deal.

"You are beautiful; I love your expressiveness, but you don't need to
act like your so distant." He gently washed away the chalky make-up,
kissing the flushed cheeks and bright eyes that hid beneath.

"You think everyone's beautiful, Jeremy. You're almost as eccentric as
me." It was true; he had piercings, although he had taken many out; a
tattoo or two scarred his sun touched skin, and black band shirts
often accompanied his signature jeans, but it was truly him. The
chalky make-up hardly complimented her sunny personality.

"I know you've been hurt, angel. But you need too see yourself the way
I do; flawlessly beautiful." He fingered her collar. What was he
doing?

He slid off her paint-stained shirt and jeans, his hands shaking
slightly; she tried telling her body to pull away, but it as no use.
She loved his touch, she just stood helpless, staring at him. He
turned her gently and let her face the mirror. He kissed her neck
softly. "What do you see?"

She turned her head away. "I don't want to do this." How could he do
this? Just randomly start shedding her layers, taking advantage of her
weakness.

"Look at yourself... For me."

She hated when he used that line. He knew how irresistible he was to
her, how she'd do anything to make him smile, if only for a moment.
"Only if you see how perfect you are too," she said quietly, looking
him deeply in the eyes. She realized he wasn't doing this to take
advantage of her, it really was to help her. It was only of the few
times he closed up to her, he was unreadable, she had no idea what he
thought of her request.

He sighed after a moment of silence, pulling off his own black shirt.
"Now look," he said sternly.

And she looked. First she traced the masculine figure behind her - not
too muscular, just enough. His chest was detailed with hair, just
enough to look mature, leading down to the band of his jeans. Then her
eyes travelled to her own figure. Next to him, with his warm arms
wrapped around her waist, she felt beautiful. She didn't feel
self-conscious, didn't care she was half-dressed next to the guy she
adored. She could've been wearing a parka and, it wouldn't have made a
difference. For the first time, she saw a girl she wasn't ashamed of,
a girl with curves in the right places, red lips, bright eyes. Maybe
she should've tried a little harder to act shy, like she usually did
when he caught a glimpse of skin, but she didn't actually mind as much
as she said she did.

"I see me," she says dumbly. He smiles, like he knows what she meant.
"How did you make me beautiful?"

"I didn't, you are beautiful." He smiles and kisses the top of her
head, her neck, her cheek, then stops, lingering on her lips, his hand
delicately holding her chin.

She turns to face him. "I love you," she murmurs, kissing him slowly
on his soft, hot lips, her hands resting against his chest.

"I love you too," he replies. He wraps his arms around her waist more
tightly, pulling her closer until her body's pressed against his. "I
love you so much."

She looks him in the eyes, with that penetratingly deep look she had
when she decided something. "I promise, I'll go to the police about
everything tomorrow."

"If you don't, I will," he says darkly.

"I'll do it, but will you do me a favour?"

"Anything."

"Let's enjoy now, just you and me. Let's forget the world."

He smiles. "Your wish is my command." He lifts her into his arms and
onto the cushiony bed. More clothing slides onto the floor.

"I love you."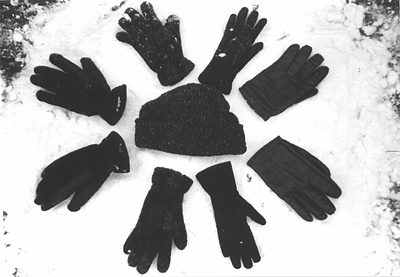 © Caitlin O., Marblehead, MA