One Last Dance One Last Kiss prt1.
January 28, 2011
I had finally convinced him to watch 'Notebook' with me. It was almost done, and it was getting late, almost midnight now. The final scene was coming to an end, fading out, replaced by the black credits screen. As the last song of the movie started to play I say.


"Baby, will you give me one last dance?"

"Sure Honey Bee!" He replied as he snatched me in his arms and pulled me to his body slowly lifting me onto his toes.

We danced the sweetest dance to that final song; it was as if we intended to dance the night away. The song calmly came to an end, and I was reluctant to step down, but I did. I was getting sleepy so I sat gently back on the couch pulling him down with me. Curling myself into his chest I said.


"Kiss me one last time."

So he did, he gave me the most genuinely loving kiss I could imagine. I could feel the kiss like fire on my skin, burning through me melting my heart. Reluctantly I pealed my lips from his needing a breath. I slowly melted myself back into his chest. One last time he kissed my forehead, as I drifted to sleep.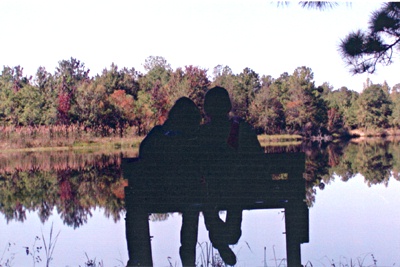 © Heather J., Slidell, LA