Speak of this to No One.
January 2, 2011
Music filled the room. Everyone was dancing. My friends and I looked around the room for proper suitors. As the orchestra's melody slowed so did the dancers. I always enjoyed attending these Balls. Putting on favorite gowns and dancing the night away was always a favored time of the month. Everyone in the neighboring towns near and far attended, especially everyone my age. This was a major social gathering that no one ever wanted to miss.
This particular night had a certain magic about it. Everyone looked their best. I watched on as there was not a single person who wasn't dancing to the melodious sounds of the night except for me...and him. Our eyes met as we both began to walk towards each other. I had not the slightest clue as to why I was making my way through the crowds towards him but some part of me, deep down, longed to hear his voice, feel his touch. We met in the middle and without a word spoken or heard we began to dance.
His movements were fluid, completely in sync with mine. He was taller I by at least 8 inches yet our eyes never lost their connection. Those beautiful emerald eyes. Once the song ended he held on to me still and led me out to the balcony. He dropped his arms and for the first time since they met, our eyes moved to other things. We stood only inches apart.
"I am sorry for my abruptness, twas not my intention to force a lady to dance with me." His voice was soft and gentle.
"And here I thought I was the one who forced you." I grinned and he met my smile.
"I do not know what has come over me. Maybe someone put a spell over me. I feel as though you have entranced me with your beauty and grace."
I blushed and looked away.
"I know that it is blasphemy to kiss a lady before matrimony but I can't seem to resist."
Before my gasp even left my lips his were on mine. I had never been kissed before. When the kiss was over he looked into my eyes with earnest. "I must go, but speak of this to no one." Before i could say anything in return, he was gone. Running into the darkness.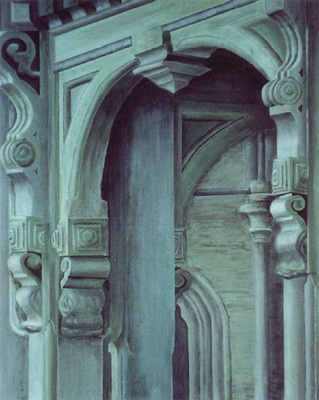 © Pan Sum C., Babylon, NY