Infatuation
December 11, 2010
I never noticed him until January. He is in my study hall but that's it. Why couldn't he be in a class where we could communicate more often? Instead I stand on the sidelines watching him, wanting, hoping.
He is tall, taller than me. When we made eye contact on that eventful day I saw nervousness and shyness in his eyes. They are dark with heavy eyebrows, not very thick, but not even close to movie star perfect. I love that.
I don't want to approach him, I'd rather him approach me. Therefore, I have decided to leave him hints. I will smile at him in the halls. As of now thats all I have.
My heart races every time I see him. He has no idea how I feel about him. I can't help but wonder whether or not he feels the same way about me. I hope with all me heart he does.
If it is true and he does like me, I pray he is not a jerk. I long for him to be kind, respectful, trustworthy, and honest.
Why am I freaking out over him? He is just another guy at school. I can't help but wonder about Romeo and Juliet, how they fell in love at first sight. Is this love at first sight? Or is it just my first infatuation? Why am I thinking about this right now? He has no idea how much stress his beauty is causing me.
I want these feelings to go away, but at the same time they are amazing, exhilarating, and exciting. I constantly try to take routes in the hallway to see him. Does he do the same for me?
I admit. This is my very first crush that is driving me insane. However, I absolutely love it at the same time.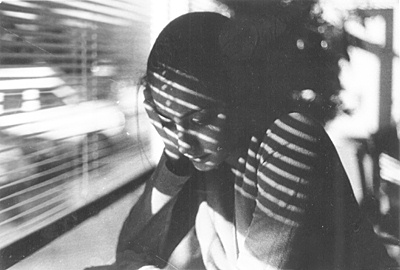 © John O., New City, NY