I Love you, too
December 14, 2010
Once again, I find myself in my favorite spot. It's cozy and warm in his arms and the blanket laying over us doesn't hurt.

He's sleeping and I'm speechless, per usual, by how beautiful he is. Face to face, I have the best view of his completely relaxed features and I abuse the opportunity to investigate.

The contrast between his dark, shaggy hair and his pale olive skin never ceases to amaze me. His puffy lips are smiling a soft smile; he must be having a good dream. His cheek bones and jaw line are the perfect combination of masculine and soft. Even unshaved, he draws me in. My eyes hop across his face, not sure what to look at, all of it so flawless.

I sigh and slowly, he starts to stir, eyes peeping open, still with remnants of sleep. With his glasses off, his eyes really shine. Almost hazel, they eat at me, make me swoon. With just one glance, you can tell they're pretty but if you take the time to look deeply into them like I do, you see the compassion he has, the want to do good, to love everyone. His eyes meet mine and he's caught off guard, a mix of surprise and slight embarrassment.

He pulls me in, closer, wiggling his face into my neck and my favorite words, although a little muffled by my hair and skin, still ring from his lips. My heart beats fast, as it always does, and I sigh before I can respond, "I love you, too."

I rub his back as he drifts back off into dream land.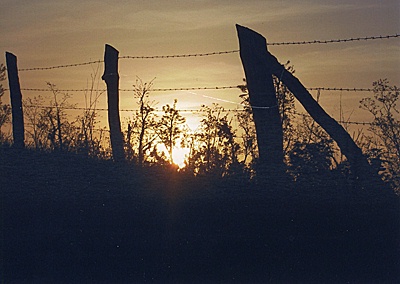 © Michael T., Letart, WV