A First Kiss
December 13, 2010
It was 2:26, Friday afternoon, and the meager four minutes until the release of school had never seemed so long. Ms. Johnson's Algebra lecture was the mere background music of the loud conversation in my head – the shapes of the various graphs weaved around the scattered thoughts in my head. How did he plan on initiating the kiss? What would I do? When exactly did he plan on doing it? Where would we be when he finally decided to "lay one on me"? My thoughts were interrupted by an abrupt bell, which I knew meant that school was over. I looked at the tilted clock on the cold white wall. Sure enough, 2:30 had decided to hastily suspend the train wreck of chaotic thoughts in my head.


I scurried to gather my belongings in my worn out back pack and threw it over my shoulder and avoided locking my black hair under the strap. I stumbled out of the class without my usual good-bye to Ms. Johnson.


"Leah!" a familiar voice struck me as soon as I entered the loud hall. With that voice, I knew it. Within a few short moments, I would no longer be Miss Never Been Kissed.


I forced a weak smile, only in attempt to hide my quivering lips, "Oh, hey."


Drew marched up to me with his beaming smile that only yesterday I would have told you that I loved. Not that I no longer loved it; but as I looked at the boy that I knew was about to kiss me for the first time, it was just different. "How was your day? You look amazing," he smiled again.


I laughed. Not because any of what he said or did was funny, but because I was nervous – really nervous. "It was okay," I offered. But before I could ask him how his day was, he had taken a tight, sweaty grip of my cold hand.


Our short walk to the first floor was flooded with my uncontrollable thoughts of the inevitable future – of the inevitable kiss. I heard only a few words of his attempted small talk; his words seemed to tangle themselves into the sprinting thoughts that had again invaded my mind.

"In English today…"

What if the kiss is terrible?

"…and Bo told me the funniest story…"

What if he stops liking me after he kisses me?

"…his dog was…"

I'm so nervous.

"…We were laughing so hard."

I bit my lip – on the brink of explosion. I could feel every pulse of his racing heart beat through his damp palms. We stopped, which I knew could only mean that we had arrived at our parting. His auburn hair moved slightly when he looked down at me, his dark blue eyes stared at me intently. This was it.

"Please, if you're going to kiss me, JUST DO IT!" I had burst; but before the humiliation hit, his lips did. His soft, minty lips pushed against mine with the most subtle pressure that I had ever felt. The moisture of his mouth glazed over mine for less than a second. He pulled away, I smiled.

"Have a great day," he smiled back; his perfect smile illuminated his entire face before he released his trembling hand and walked away. I stood still while I watched him stride down the hall and tried to absorb every ounce of the imperfect moment that had become my perfect first kiss.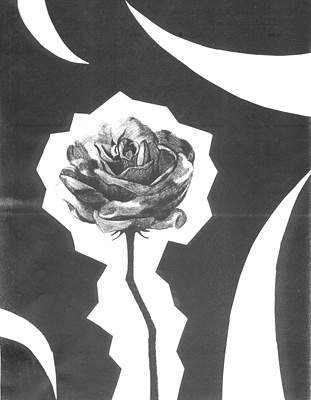 © Jeanette M., Phoenix, AZ