Goodbye
November 19, 2010
"Well I guess this is good bye" I say barely conscious because at the moment we're in front of the school on the last day and i cant help but be lost in the infinite labyrinth he calls his eyes.

"well until next year" he says awkwardly with his hands in his pocket.
"yep" I say forcing myself to look away from him.
Finally I'm brought back to earth and I see we're surrounded by the rest of the school our friends only a couple yards away watching intently.

I sigh. "Okay, well bye"
He grabs onto my arm before I can be out of arms reach. What the hell. Well that was sudden.

He pulls me in slowly and before I know it I feel his cool lips against mine. He pulls away and looks at me.
"um." I manage to say before he shushes me with another breath taking kiss.
I faintly hear my friends silently cheering. Jeez I'm sure my face went red.

I pull away."wait what? I don't get it you don't like whats the catch?"

He looks at me curiously and sighs."Look it may seem that way but I never got the nerve to tell you that I did."

"Oh." I say still a bit skeptical.

"Well looks like we both have to. Our buses are about to go." He says his eyes trailing the ground.

"yea I guess. Well see you during the summer?" I ask hopefully.

"Yea." He says with his silly side grin.

He leans in and kisses me again. as he pulls away he whispers, "I love you" into my ear. I smile as he rushes out to his bus.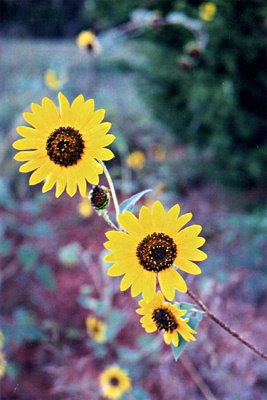 © Megan B., Luther, OK