Ben's Accident
November 13, 2010
Its all a blur. I'm trapped somewhere between life and death. Those bright lights, and the crashing sound of metal hitting metal, thats all i can remember. My name, i coulnt tell you. I dont even know what day it is. The last thing i saw were the bright lights. my eyes were burning because of how bright they were. Now all i see is black with the exception of a small glimpse of light.

I feel like im in a movie theater, you know right before the movie starts when the lights are dimming? Well thats how it is for me now. I'm fighting to see more light but im so exhausted and seeing just black is easier. But there's something inside me that draws me towards the light. I just wish I could figure out what.

Something just isnt right though, almost as if the blackness is the end...



*******



"How is he?"

"I'm sorry Mrs.Smtih but Ben still hasnt had any brain activity. We don't know how much longer we can keep him on life supprt," the doctor smiled compationatly. "Listen Mrs. Smith, i'm so sorry for your loss. Your son has living organs in his body, organs that could be used to save lives. I was wondering if you would consider donating Bens organs-"

"No! Ben is nt gone yet. Dont you dare give up on my son!" She went over to the bed Ben was in and sat next to her son.

"Ben, listen honey okay im here. You probably cant hear me but im right next to you. And i promise Ben i wont let them take you away. But i need you to just do on thing for me. Okay? Don't give up on yourself. You are a fighter and you are going to beat this. You hear me young man, you are going to beat this! Then someday soon we're going to go home. Just you, me and your dad. No doctors. No nurses. Just us. I promise..." Then she fell asleep with her son in her arms.



********



I keep running towards the but Im making no progress. It's as if the light is moving at the same time and speed as i am. I'm so tired. Constant chasing after something that I don't even know is real. I wonder if this is one of those bad dreams. You know the type where you can't decide if you are really dreaming or if it's actually reallity. Well if this is a dream I hope i wake up soon, my legs feel like they are going to fall off!

Wait. What's happening to the light? Why is the light getting smaller? Just then it wasnt like i was runngin. No. I was flying. My legs didnt hurt anymore either, almost like they had just dissappeared. I remember now! My name is Ben Smith. Today is September 16th. There is no more darkness, only light. Now i know i am finally awake.



*******



"Mrs. Smith, I am so very sorry for your loss. Your son passed away last night. The boy you knew is no longer in that bed. It's the machines giving that body life, not a soul. I hope you understand."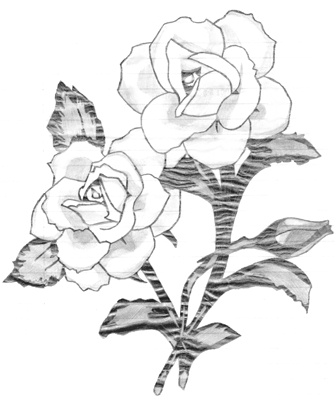 © Christy P., Providence, RI