un-lucky number two
November 1, 2010
It was just a regular Tuesday. I had just gotten out of english when he walked up to me.
It just kind of happened. I fell for him. I had just randomly started talking to this guy
in the hallway and i fell in love with him. We knew eachother for two days when he decided
to ask me out. We dated for two days when he decided to kiss me. We kissed for two minutes
untill a teacher caught us. I was starting to believe our lucky number was two. Untill after
dating two weeks, we got in a fight. We yelled at eachother for two hours and we didn't talk
for two days. Untill he found out he was moving in two weeks. I was crushed. I still loved him
I believed that i always would. He left Two days ago, he now lives two hours away. He told me that
he still loves me and always will but i told him he's just saying that. I mean really? How can you
love someone you've only known a month?! He calls me every night. Or well he did. Untill I told him
to stop calling. It was 2:00 am when i said that. I remember it perfectly. It took me two minutes
to finally say it and it took him two seconds to hang up and never call back.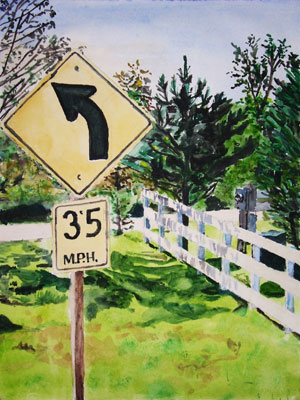 © Tim K., La Crosse, WI