I Loved Again
November 6, 2010
I walked with my friends to the movies. Were seeing some comedy but my mind doesnt travel to the plot or the characters. It stays on who I am in this group. Everybody has someone. I look over to my right and Austin and Mia are tangled up together barely watching the movie. A little farther down is Andrea and Jake. They arent officially together yet but they have chemistry that they both know is there. Even farther down is Maria and Sam. They are just full out kissing. Luckily they are quiet. So I turn my head, and the tears stream down my face because I know I cant have that. I havent had that. Not since he died. Not since the one boy... the one man that ever loved me, left without a goodbye. Tears streaming down my face, the credits roll and I see the director has his name. I start crying again and now everybody notices. They dont have to ask me whats wrong. They know that I miss him and can barley move now thats hes gone. They all gather around and hug me, sincerely worried about my well being. Then the one person who doesnt have a date to this outing comes up from behind. His name was Jonny. He had dark brown hair, with green and hazel striped eyes. He was tall and lean, but everybody knew he could do some damage. He took my hand, and let me lean my head on his shoulder. We all walked out of the theater and just wondered the lighted streets. Jonny not leting go, and me never wanting to. It felt he was still here with me, but whenever I came out of my trance and realized its Jonny there... i didnt mind. His hand was warm and soft and he smelled amazing. Not like every other guy in the world who just sprays some cologne on. He smelled natural and it calmed me. Everybody left and me and Jonny were the last ones dragging behind. He was walking me to my car and before I left him he said something I will never forget.
"I was friends with him you know. I was at the funeral and I miss him every day. He was my best friend, and I was the last person he ever talked too. I was at the hospital when he died."
He paused, trying not to cry, he continued, "His last words to me were to take care of you. Love you and make sure I got you through this. And it wasnt hard loving you. It isnt hard loving you."
He stepped a little closer and said that he knew I missed him, but I couldnt keep living without someone to love. Right there I knew that Jonny could never replace him, but he could make me love and make me laugh and.. make me live. So I gave into all the desires of walking away, and I kissed him.
I was loving again.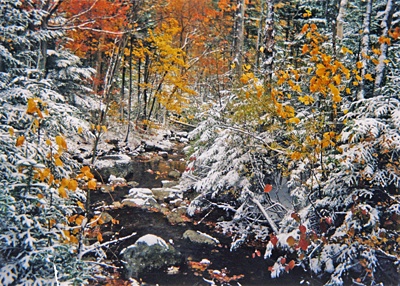 © Eric E., Lexington, MA