Butterfly Let Go
November 3, 2010
The rain pours down around me, soaking through my thin t-shirt and overly sized sweat pants. My usually bouncy brown hair lay flattened against my pale face. My chest moves up and down as I stand in the field between his house and mine. I twist my face into an utter frustration. The mud under my feet causes me to start sinking. I grunt loudly as I pull them up and out, moving on through the cold.

Lighting strikes the sky in sync with the beating of the pain in my chest. His house is so very close. That cozy little cottage sitting only a mere four feet away from mine always has been a few feet away. As I stumble and fall into the muddy grass, I land roughly on my hip and a silent scream tears through my entire body, threatening to burst from my throat. I stubbornly swallow it back down and instead call out David's name. It starts out as a low hurt-animal noise and escalades into a shrill.

"Why did you leave me?! I loved you with my whole heart!"



I pound the ground angrily. My hands ball up and mud flies all over me. The once white as snow t-shirt is quickly becoming filthy. My heart is hammering against my rib cage warning me that at any minute its capable of jumping out of my chest. I look up at the small house in the short distance. The warm glow from the windows is extinguished. There isn't the usual smell of cookies and sounds of laughter ringing through the country of Alabama. The light has been out for months but I secretly check in that direction everyday hoping to catch a glimpse of it but of course, it never happens. I should've told him! Why didn't I tell him when I had the chance! Thunderclaps and bright bolts of electricity flash against the charcoal-black sky. I draw my legs up to my chest and whimper.

Between the tears that spew from my eyes I see him. As calm and serene as ever. His curly black hair is drooping into his warm gray eyes that never waver from my broken figure. Suddenly, the rain slows and the sounds quiet down.

"Let me go Dana."

"I cant. David, your part of me. When you died so did part of my heart. It shriveled up and was buried with you."

"Live your life. I'm free now Dana. Cancer no longer ties me down and I don't want to tie you down."

I shake my head in anguish. The wet dirt is streaming down my face into my hard, cold brown eyes causing them to burn but I don't react to the pain. My chin is resting on my chest and my hands play in the puddle of dirty mud that my feet and bottom are submersed in.

"Let go so you can let in. I'm gone love. Bury me but allow me to keep the part of your heart that you gave to me and let someone else fill up the vacant space."

"I—I can't." I croak it out in broken words.

He walks up to me and lifts my hands out of the mud. The oncoming water rinses them off, leaving them clear of all uncleanness. He brings them together, almost as if I'm cupping a fragile flower and covers the top of them with his own palms. I look down expectantly. A warm, soothing light springs from between the gaps in our fingers and hands. The rain is pattering softly around us and even though I'm shivering cold, a heat unlike any other spreads throughout me.

"Let go of me when you're ready."


I'm still looking down at our hands as he peels them back and a butterfly sits there waiting. Its frail wings glitter in the night almost glowing with deep green and rich gold. I look up in surprise.

"Its—."


He's gone. I start to panic again and call out his name. Urgently, I snap up in bed, my chest heaving like I just finished running a marathon. A groan escapes my heart shaped lips as the death of my best friend/lover slices a new cut through my heart. In my attempt to turn on the light I knock a jar to the ground. The soft thud is hardly heard as I quickly flick on the lamp and search the floor for the fallen item. My eyes stop at a mason jar that's lying on its side. As I pick it up my breath catches in my throat and my heart races to my stomach. Inside the glass is the gold and green butterfly.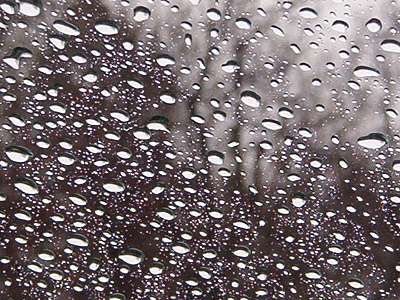 © Terrin C., Humboldt, IA