why do you hurt me?
November 3, 2010
why do you treat me like this? what have i ever done to you,love you?why do you treat me like i was a ghost like i was a robot.
i gave everything i could to you expecting nothing back...just a smile or a thank you but insted you gave me hate. you always use to tell me to treat people the way i wanted to be treated,do you ever think of that when you hurt me? i have a heart and feelings like everyone else,i know how to cry and how to laugh and smile.
i just want a answer to my question...where does the time go?
does it hides under my bed or inside my closet ,where?
you dont even say hi to me or how was my day today.why do you treat me like this? what have you become? ,a monster,a person who dont care no more.where is the real you?i really wish i could know.what happen to your smile that have turned into a serious face. i gave you my heart and knowing you were inside you broke it apart .well guess what not everything last forever,so the pain will soon go away...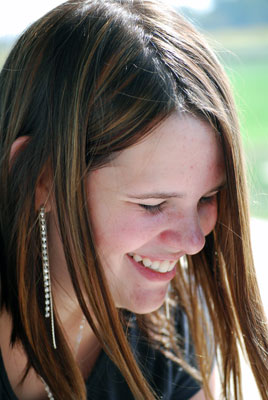 © Casey C., Zionsville, IN