Apple Orchard
September 29, 2010
It took two weeks. Just two, for you to say three special words to me. We were driving around the country side when you pulled over near some apple trees. I got out of the car with my camera and the setting was just perfect. The sun setting behind dozens of apple trees was just palatial. I just needed a picture to remember the moment.

Me being a total country girl, I was used to this type of view. But today, it's absolutely beautiful and maybe it's because I'm with you. I wanted a picture of me in one of the apple trees and I begged you to take it. We both knew you couldn't resist. As I climbed up the apple tree, I could tell you were watching my butt, but I didn't care. When I sat on the perfect branch, you told me to smile.

Everybody, even you, knows I don't smile. And if I did, I hid it with my hand. You begged and begged but I refused. Finally you took the picture, and I as I came down, you mumbled something. When I asked you what you said, you said you didn't say anything. I walked over to you and stood on my toes since your eight inches taller then me.

As I stood on my toes and looked into your hazel eyes, I asked you what you said. Then you said it. When I heard those words, my eyes got big. Then you bent your head down, and kissed me. What I didn't know was that you had the timer set on my camera and had it sitting on the car. When the kiss ended, I looked into your eyes and said it back.

I'll never forget that day. The day in the apple orchard when you told me you loved me. I've got the picture of us kissing and you've got that and the picture of me in the tree on yours. The picture of us kissing is the best one I've ever been in. It's so simple and sweet. It's just you and me, kissing in an apple orchard.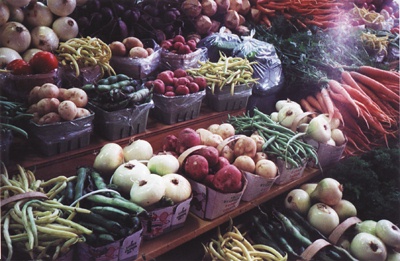 © Amanda F., New City, NY