Starbucks, Counseling, and Mini-Golf
September 19, 2010
"I am statements, Macy. We must use them; otherwise we will get no where. You can do it." Every time Kevin, my councilor, would speak, even a simple hello, I would want to slap him in the face. I didn't want to speak. I didn't want to talk what-so-ever. Although, if I don't I know my father will be disappointed, and I am not about to disappoint him again.

"I am- ready to leave." I said cynically. As I grabbed my zebra print purse and my royal blue cheerleading jacket, I trekked out Kevin's office and into my dad's black, dodge truck.

"So, how did it go?" My dad asked enthusiastically. I looked at him with a blank, agitated emotion.

"How does it look like it went?" I said slightly more annoyed than necessary.

"Come on, Macy. Give it a chance. You need this. You need to forgive yourself. This happened two years ago, I think its time to move on." My dad tried to console me. Although, I just let it go in one ear and the other. I don't need, this, I don't need him.

"Let's just go home. I am tired and have home work to do." I lied. I did my home work already. I just wanted to lock my door and block out the ignorance of the world.

My dad sighed, "Alright, Macy, it's your life, not mine." I rolled my and we were on our way.

To get home from the counseling center is only about, ten minutes. So the heavy atmosphere of the truck was merely a second in the eyes of eternity. When we arrived home, I unbuckled the gray seat belt, hopped out of the tall truck and marched to my room with my head down and ears blocked with music.

"Hey, honky!" I sent my friend Michael a text message through Yahoo.

"Sup, Sucka?" He typed back in a matter of seconds. There is something about him that makes me smile even when I am in the b*****est mood possible. I've been friends with him for awhile, and I don't plan on our friendship deteriorating any way, any time soon.

"Nothin' much. Sort of tired of this whole counseling thing. I wish Kevin would just lay off. I don't understand why he thinks he can get in my head. He's stupid." I typed back with intensity, or at least as much as you can show through an IM.

"Don't worry about it, Mac. He'll lay off eventually. Although, I wish you would just give it a chance. You need to forgive yourself. Everyone's forgiven you. Now its time to forgive you self." I wanted to smack him. Now him? My best friend is turning on me, too. This is ridiculous. Or maybe I should listen. God, I hate him for confusing me.

"Well, I know I should, but I don't want to. Do you want to hang out tomorrow? I could use a hug or two." I asked crossing my fingers and praying to God.

"Yes, Macy, I would be delighted." I smiled so widely my cheeks hurt. I was glad to have such a good best friend.


"Hey, Macy!" he smiled wide and opened his arms- inviting me in for a hug, "I have missed you so much!" I jumped into his arms. The tan muscular arms wrapped around me and squeezed me harder than I expected. It was a bear hug, the one's I loved so much.

"Ahhh!" I giggled, "I needed one of theses hugs so much!" I blushed and hugged him again. "Thank you for coming. What do we do know that your… in my driveway?" I inquired to him.

"How about we go to Starbucks, and then fancy ourselves to a game of mini-golf?" The way he smiled with his braces made me want to melt. What ever I did to deserve such a friend could never have been enough to get him.

"That sounds wonderful. I already know what I am going to get. Oh, by the way, Michael," I smiled, "I am sorry if I accidently kick your butt in mini-golf. I's gots the skills that pays the bills, sucka!" I laughed and we walked to his car.

As I was about to climb in he stopped me and looked at me with a stare I didn't recognize. He's stared at me many times before, but this time was different. "Macy, I love you. We have a passed and many, many mistakes that we are both ashamed of. But, Macy, I am not ashamed of meeting you. You have made my life worth living. You were and still are the light in my darkness. I love you." He said, and before I could say something stupid to ruin the moment, he titled his sweetly curved lips in, and kissed me fiercely. With passion, with intensity. With love.

"Michael, I love you, too. I am so surp-"He stopped me with another kiss.

"Lets go get some coffee, and we'll see who's better at mini-golf." He flashed me a beautiful smile and we climbed into car and drove off together, a new couple.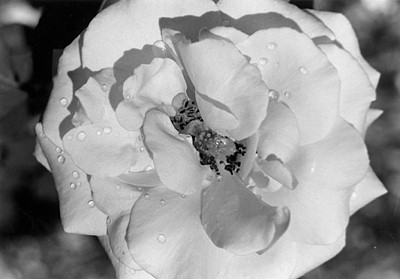 © Kristin O., Quincy, MA