What She Doesn't Know Pt. 2
September 16, 2010
My mother is warmth and honey and sunshine. Cigarettes and bandanas and hot summer days in the bed of a pickup truck. She is classic rock and gas station fried chicken and store brand sweet tea by the gallon and old jeans and red hair. She is the motor grease under her fingernails and the smirk on her face.

When I come home from the girl with the pointed and the painted features, she is sitting outside with her friends from two trailers down—a dumpy Mrs. Vick and Labette Duchamp, the loudest b**** in the park. She raises herself from the chair and crosses the dirt patch we call the lawn, assuring Labette and Mrs. Vick she will be right back, just got to talk to her boy.

I keep my trot across the yard, into the house, to the fridge. I crack one of my mother's boyfriend's beers and take a deep pull. She takes it from me and has her own drink. She doesn't give it back.

"You be good to that girl, Matt. Don't you see the w****."

"She ain't a w****, mama. She just a friend, damn," I bark. "And, besides, not like Erica's even interested in me anymore."

"Erica came by this mornin', you idjit. She been lookin' for you all week and you ain't said a damn word to her. Where your priorities at?" My mother shakes her head and tosses the half-drank beer into the sink, then walks out the door back to her friends.

The beer drains pathetically, bubbles clinging to the edge of the sink hole. I only stare.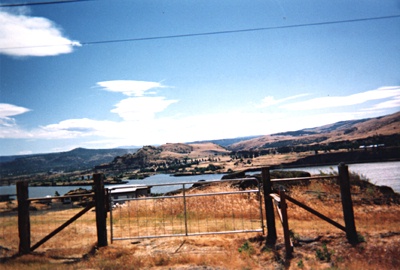 © Christine G., Port Hadlock, WA