Where you find it
September 6, 2010
She never thought she could fall in love.

He didn't know love existed. What do you expect, considering the family he'd come from?

She was angry at everyone and everything. The world hated her so she hated it right back. Life had taken her parents and her friends from her and after a while she stopped caring. What more could it take away from her?

He was lonely. His parents got him all the things he could ever want. But he knew since he was very small that they did not love him. He wondered sometimes if they even loved each other.

They weren't supposed to meet. They weren't supposed to become friends. She had shut people out of her life and he had only ever thought for himself. Why should he care about anyone? No one ever cared about him.

It was a library, the place they first meet. She loved to read. When she read she could escape her life, go anywhere; see anything but that didn't soften the blow when she came back down to earth.

He read to escape too. In books he read about normal families who cared for each other, loved each other. And he would laugh, thinking no such thing was possible. But deep down he would give anything to be part of one of them.

No one knows who saw who first. No one knows which came first wind or rain but they know they are there. They didn't talk when they meet, just stared. Green eyes meet grey.

They came again and looked again but still they didn't talk. They didn't need to. Days and weeks passed and still they didn't talk.

Then one day she was sitting in the park and he came by. He sat beside her and they didn't talk. They looked instead at the setting sun.

Then all at once it all came out.

She told him how much it hurt each day just to get out of bed.

He told her how alone he felt even in crowds of people.

She told him how much she wanted it all to end.

And he told her not to give up.

Don't give up. Don't give up.

And slowly the walls they'd built to block out life started to crumble. They let in pain, oh yes they was pain. But they also let in sunlight. And they'd almost forgotten how beautiful it was.

She didn't think that she could fall in love.

He didn't know love existed.

But some how they found it.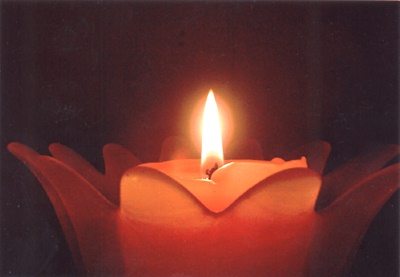 © Sayda C., North Bergen, NJ