Triumphing the Male Gender: Chapter 1/ part 1
August 26, 2010
My name is Jones, Jones Curtling. I have never thought of myself as pretty. I guess that's because when I was in grade school all the skinny, little, pretty things were getting boyfriends and kisses while I was getting… well nothing. The only person who had ever told me I was beautiful were my parents and I mean come on how lame is that? Yet over the last year I have really grown up. I woke up one morning with these things growing off the front of me and that was definitely different. Now I fill out a bra, I grew that last few inches evening me out and life goes on as usual; or so I thought.

I walked into the kitchen where my mom was sitting drinking a glass of milk. Today we were leaving to camp with her friends. Somewhere next to a lake where I could just relax and have some fun. That would be nice.

"Morning daughter dearest of mine!" my mother greeted me with a smile on her cheery face as she set her glass down onto the counter. I watched as the liquid substance swirled around in it till it settled.

"Morning.." I grumbled at her, wiping the sleep from my eyes. I'm not much of a morning person.

She smiled at me again, she is always so positive, "Are you excited to go camping?"

"Sure, I mean yea! It will be fun! I love your friends!" I checked myself, pulling myself out of my grumpy morning attitude. My brother was the only one allowed to have the morning viper routine. Snapping his venomous teeth at anyone who said a word. He had enough attitude for the rest of us so I was obligated to be happy most the time. Which wasn't too hard, I'm kind of a positive person.

"Good! Get dressed and ready and then we will be on our way." My mom patted me on the shoulder as she descended down the stairs. Great now I only had a little bit to get ready. I grabbed a nice, juicy apple from the fridge and headed to my room. Getting ready has become a lot harder now too. I have to do my hair, actually think about what I'm gonna wear and sometimes there is makeup involved but I don't want to get into that big mess. I had packed most of my clothes so I was low on attire. Finally I just chose a little blue sundress, it was cute. Then I slipped on my black converse. They had to be my favorite piece in my closet. I brushed my long brown hair out as I walked into my bathroom.
I looked at my reflection in the mirror, big green eyes stared back at me questioningly. Was this as good as its going to get? Will I look like this forever? I shook the questions from my head as I put cover up on my face. I usually don't leave the house without it on. My skin just isn't good enough for me to go all natural in the makeup department. After a few minutes I realized that this indeed was as good as it was going to get for today so I walked out of the bathroom and towards the front door.

"You look pretty today babe." I turned around to see my mom, "By the way Meredith is bringing her son and he is bringing his friend."

"What?! You mean there will be guys there?" Now I was worried, I would have to be worried about how I looked and all that ALL week. Great and just for a second I thought I was going to relax.

"Yeah honey, there will be guys there. Daniel and his friend… Eli." I had met Daniel before, a tall dark haired goofy kid. He was nice and all but not really my type. I had never met Eli though, I wondered what he might be like.

"Great. Okay lets get the show on the road." I said with a wary tone in my voice.

I didn't know how this week was going to go down but I knew that it was going to be interesting. So there I went out the door, being thrust into the world of male testosterone for a week. Lovely.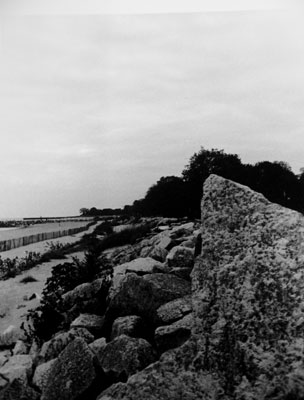 © Sean M., Apple Valley, MN