Wax and Wane
August 25, 2010
"Starving artist" is an accurate term for me and for you. Of course, when people say this with a patronizing smirk, they never say what we are starving for. If we starved for food, we would not be artists. Instead, we are starving for color and words and lights. We crave the exhilaration of finding a rainbow in a puddle. We hunger for the dizzy up and down sensation that comes from traveling the hilly streets of a place called Love.
Yesterday, you gave me a box of old, used Crayola crayons and bit your lips and wouldn't look at me. I knew what you were going to say and I didn't want you to say it, so I took the Raw Umber crayon and wrote on the back of a receipt: "Leave." For the first time in a long while, you listened to me. For the first time in forever, I didn't want you to listen to me.
Today, my dusty floor is carpeted with butcher paper. I have drawn a picture of yesterday for myself. Do I even want to remember that? No, I answer the nagging voice, but I want to color it.
I pick the Aquamarine crayon and color the year-old blue post-its that you left papering my wall. "You are so lovely," they said. "I adore you," they said. Did you know that Aquamarine is a deceitful color? Its name suggests that it is the color of water, but that is a lie. It is the color of the bottom of an iceberg, the part you don't see until you hit it.
I pick the Burnt Sienna crayon and shade in your eyes. You always insisted that your eyes were Copper, but you were wrong. Sienna is clay from the ground; when burnt, it crumbles through splayed fingers. Copper is durable, dependable, and the government makes pennies from this metal. It is worth something.
I pick up the Lavender crayon and almost color your shirt. It was Indigo before, but you wore it so much in the sun and the sea and the wind and the rain, it faded until it was a whisper instead of the full, bright, breathing shade. Time erodes memory, and your lavender shirt will be weathered to only Peach by tomorrow. Next week, it will be Thistle, and in a month it will be white. Why should I try to remember you when you forgot about me so long ago?
I color the sky outside the window Midnight Blue. I color my lipstick on your forehead Scarlet. I color your hair Onyx and your eyebrows Timberwolf, but I reserve the Sunglow crayon for the very tips of your lashes. I color myself Radical Red and Blush and Bittersweet and Wild Blue Yonder, and now I am covered in layers of yes, no, fear, hope, poison, and sugar. I have finished me. Or maybe you did when you walked away.
I put the box of crayons out of direct sunlight to protect them. They melt in the heat, don't they?
When you brought the fire, I dripped into a liquid; when you took it away, I was left in a puddle of useless, hardened, mixed-up wax.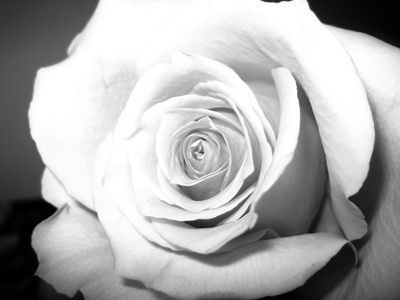 © Kimberly C., Houston, TX