Collect Your Flowers
August 31, 2010
"S.....ahm...." Nothing could enter the mind of the sleeping woman. Her lips were dry, but her throat voiced out moans. Events of forever ago still haunted her dreams. The feel of that man's touch never left her body. Memories of the many times that man had left her alone after having done his business never left her traumatized mind. She rubbed her fragile hands on her legs, the feel of the man coming in a rush. One of her hands reached her chest, as she rubbed the imprint that man had left. A single tattoo.??., The Japanese writing for "mine".
"Nn.... heghhah!" Her moans continued on. Alone, she felt the pang of lust hit her weary body. That man, had left her with the touch of his hands on her body each day. Now, she felt as if it were routine. Never could she awake completely from those nightmares.
"Tsk... ah, n-mm.... no!" With that last moan and scream, the woman awoke. Her gray-blue eyes looking down at her red and black lingerie dress. Nothing could make her forget that man.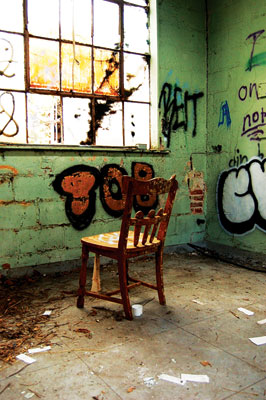 © Gianna V., Sewell, NJ