Interference
August 31, 2010
Funeral!
I stared at the ground where my mom was now buried. Cassandra Evan Stan 1967 to 2008 Beloved Mother, Nana, and Daughter. How could I explain how I felt? I felt dead inside this hallow place that was never going to get filled up again. My mother was gone and I was all alone. I crumbled down to the floor remembering my mom, my tears were overflowing I felt so empty! She was still very young! She could've rebuilt her life! I was crying harder. How did my best day turn into my worst day? How?! I wanted my mom (my best friend) with me! The one person that no matter what would never stop loving me! But my mom was dead and I had nobody with me anymore! I was all alone. As if reading my mind Jamie wrapped his arm around my shoulders. Even though I was feeling really sad I smiled. He smiled back and I could clearly see that his golden eyes were full of sadness, so his smile was fake just like mine was. Jamie was suffering just like me. Andy grabbed my hand and more tears came out of my eyes. I was happy he was back, but now my whole life was messed up. Andy somehow made Jamie let go of me, than he was the one with his arm around me. While I was holding on to him I realized that my father wasn't dead. I just didn't know him, but I could change that. I could look for him; right now I needed someone and why not the man who was blood related to me? Andy let go of me and when he did, I let go of my mom. I got up quietly and held hard to the flower that I was holding. She was resting in peace now while I looked for my happiness. Plus she will always be looking out for me, no matter where she was.


"I love you mom, and I'll really miss you. But I know you'll always take care of me. You'll always be in my heart. I love you mom, and now you can rest in peace." I dropped my flower on her grave and my last tears came out of my eyes.
"Ms. Stan you were always like a mother to me, I'm really going to miss you. I love you as much as Casey, because to me you were my mother." Jamie also cried his last tears and threw his flower in my mom's grave. Andy stared at me and I could see what he was trying to hide; his tears.
"Nanny, I'm going to really miss you. You were always there for me and I want you to know that I love you with my whole heart. Don't worry about Casey; she'll be safe with us. I'll miss you." He threw his flower on the grave. I wiped away the tears that were on my cheeks. Nobody else was here so nobody else saw me cry. I knew that I could face anything that came to me, but first things first. My list of what to do was: first, I needed to find my biological father. Second, I had to find a job. And third, I needed to buy a home of my own. One thing was for sure though; I could face anything, since I had nothing to lose.
In the morning my head was hurting me real bad, but I had to go to school. I had to study hard to become someone my mom could be proud of. I got up and dressed in my black jeans and a black shirt. I was walking to school when a black limo made a stop right in front of me.
"Casey, get in, I'll give you a ride." I knew that voice. Andy stepped out of the limo and I got in, he got in after me and closed the door.
"Let's go." He told his limo driver. Sitting to my left was Jamie. He wore a black shirt and black pants. We matched. As I looked Jamie over he spoke up, making me look him in the eyes.
"Casey, are you all right to go back to school?" his voice was full of concern.
"Yeah, I need to study hard so that my mom can be proud of me." I gave him the best smile that I could show.
"All right, if you say so." We stayed quiet for the rest of the ride to school. I don't know how I'd be able to pay for school after this year; I mean my mom paid for the rest of the year but than…nothing. Right, so my first thing on the list is a job. I was going to look for a job first thing this afternoon. I would ask Jamie later to come with me.
"Casey, we're here." I looked at the outside of the school in which I would leave if I couldn't find a way to pay the tuition. The limo driver opened the door and Andy grabbed my hand, he helped me out of the limo and Jamie grabbed my backpack. As I walked onto the school grounds I realized that everyone was staring at me. Everyone staring at me made me want to cry but I couldn't cry anymore. Tania spotted us and she came toward us; to make more fun of my mom I guessed. As she got closer to us I could see that she had bruises everywhere. Dang! I didn't think I had it in me. I almost felt sorry for her…almost!
"Andy? How can you be hanging out with the person that did this to me?!" As she glared at me she showed Andy all her bruises. Yet Andy didn't let go of my hand.
"Tania. Don't forget that you provoked her. Plus right now she needs me and I need her. Her mother; my nana died. We need each other!" The sadness was shining in his eyes all over again.
"Andy…I'm sorry. I didn't know she was your nana." I hated her! How could she just apologize like that?! Andy let go of me and walked toward Tania, who was now crying. A tear wanted to make its way toward my face. All of a sudden I felt a hand on my shoulder; Jamie.
"Casey, come on. Andy's busy right now. We don't want to be late to class, do we?" I shook my head, and together we walked away.
My art teacher; Ms. Kindle offered me her help, for anything that I needed. The rest of my classes flew by, before I knew it, it was time for lunch. I didn't have Andy or Jamie in my bio class so I walked by myself to the cafeteria. When I entered the cafeteria everyone got supper quiet. I was wondering why when I reached the table that Jamie, Andy, and I always sat at. My heart stopped short as I saw that Tania was sitting in my seat, but what hurt me more was that she was kissing Andy! I couldn't believe what I was seeing! As I stared at them Andy must have sensed someone looking at them because the next thing that happened was that Andy's eyes were staring into mine. I wanted to look away, so I was glad when I felt someone touching my shoulder. It was no other than Jamie. He looked shocked as he stared at Andy and Tania holding hands and smiling at each other. I guess this was news to Jamie as well. Jamie came closer to me and whispered in my ear.
"I'm so sorry." I knew that I wanted to cry at that moment, but I didn't. I turned to face Jamie, I did something so unsuspecting; I hugged him. He was shocked at first but he hugged me back after a second. I wanted to cry, but I didn't I knew that if I did I would be sad for the rest of my life. And I didn't want that. A few moments passed until someone finally cleared their throat. I let go of Jamie and glanced back at Tania who looked p**sed off and at Andy who looked sad and mad at the same time. I knew that I wasn't going to be able and eat anything; my stomach was already full with all this pain. I looked through out the whole cafeteria and found that everyone every single person was staring at us. I turned back and looked Jamie right in the eyes.
"Can we please leave?" I whispered. Jamie picked up my backpack from where it had fallen and took my hand in his. Holding hands, him watching out for me I knew he was being my hero, we walked out of the cafeteria which was full of kids who hated me.
"Casey. Are you going to be alright?" He was still holding onto my hand. I sighed before I answered.
"I'll be alright. As soon as we stop talking about it." he nodded and stared right into my eyes. I smiled and pulled my hand away from his.
"Jamie do you mind coming with me after school and look for a job?" he looked at me with eyes full of concern.
"A job?" he asked as if he didn't know what that was.
"Yes a job, you know a place where you go to work for money." I was smiling at his face when he said, "money?" I wanted to burst out laughing.
"Yes money, you know that green stuff we need to pay stuff." He smiled a bit.
"I know what money is dummy I'm asking why you need money for?" I stopped laughing.
"Not everyone in this school has a parent to pay for them." Tears where threatening to come down my cheeks I tried my best to keep them hidden.
"Casey. You know my dad is looking for a person who'll work for him. We can go ask him if you want." He smiled. I always-since I was little- loved his smile. He was my childhood friend almost thirteen years of knowing each other.
"Okay thanks Jamie." He grabbed my hand and we walked toward class.


I thought school would never end; it felt like it took forever for the last bell to ring. Seeing Andy and Tania staring at each other and flirting with each other hurt me a lot. What had happened between them that made them get together? Andy was really shocked that we wanted to be alone but he left us alone. We walked all the way to Jamie's dad store. In big red letters it said ROZZ SHOPE, I always loved coming to Jamie's store because it was so big that I wanted to live in it. It had everything from fruit to beds, now I could live like that it even had a kitchen full of supplies to make delicious and yummy food. As we entered all the employees waved at us they had gotten used to seeing me around. We walked all the way to the back of the store where a stairway led us all the way to Jamie's dad office. As we walked in I remembered how we used to play hide and seek here in this same store. My mom would chase us while Jamie's dad cooked our food. We were like a family, but that was way before Mr. Rozz got married. It was seven years ago that he had met Stacy who changed our lives forever. Little by little my mom and I stopped going to Jamie's house or store, and as I grew up I knew it was because my mom didn't get along with Stacy. See Stacy is the kind of lady who doesn't like to share she didn't like sharing Mr. Rozz with Jamie or with us. So our little family had crumbled. I missed those days. Jamie's dad was shocked to see us since we didn't come to the shop much anymore but after the incident we had with Stacy where she had yelled at us for being little spoiled brats and that we should be playing outside and not in her store we decided to stay away. Jamie had gotten really mad and said that his dad was the owner and that she had no right because in the end he was going to take over. But ever since then I had asked sort of begged Jamie that we should go and play outside instead of inside of the store, he surrendered at the end but ever since then he has hated his stepmother. He never told his dad what had happened his dad's happiness meant a lot to him even if he didn't like the woman his dad had remarried. "Well this is a surprise. Hi, Casey." "Good afternoon Mr. Rozz." He looked at me and smiled a small smile. "Casey we've been over this to you I'm Daniel." I smiled. "All right Daniel." He smiled the smile he always smiled at me since we had met them. They were the only other family I had. "Dad, Casey was wondering if there was a way she could work here." Mr. Rozz looked at me with sadness in his eyes. "Casey I am so sorry about your mother. And I'm sorry I couldn't be there with you." He smiled a small smile that was filled with sadness. "It's all right don't worry about it. I knew you had other things to do I understand." I smiled a fake smile but he bought it. Jamie had told me the truth that Daniel wasn't allowed to go. Stacy told him she didn't want him to go that my mom was nothing of theirs but his dad still wanted to go but in the end he gave in because Stacy threatened him to leave him if he went to the funeral. So he didn't and Jamie just had felt sick to the core. "About the job I think that you know the store so well that you'd be a great help. Welcome aboard." He reached for my hand and we shook hands. I did it, I had a job! "Right I should tell you how much you will get paid. Well you would start tomorrow if that's okay, right after school by the way, on weekdays you'd work form two forty five or three I know you guys are busy with school and all. And you'd get out at nine forty five. And on weekends you'd start at eight in the morning and you'd get out at nine pm. Is that all right with you Casey? Oh right you'd get paid fifteen dollars the hour." Wow that was a lot of money, I knew my mom got paid twenty the hour but I had never even made ten dollars a month. "That's more than fine. Thank you. This means a lot to me." I smiled as he handed me my uniform with a locker number and my lock combination. "I'll see you tomorrow than. Take good care." He smiled at the way Jamie held my hand, which I had forgotten about. I looked at Jamie who was smiling my favorite smile. "Ready to go home?" "yeah I am." We were heading the stairway when we ran into Stacy. She was wearing all pink and her blond hair was tied in a bun. Her brown eyes showed that she was mad. "I thought I had made it perfectly clear that I didn't want to see you two at my store anymore!" I tightened my grip on Jamie he sensed I was scared of his stepmother, Jamie on the other hand wasn't. "And I thought I told you to stop thinking you're the owner because your not! And don't you dare scream at me or at Casey got it! Because I will make you lose what you've never had what will never be yours." She glared at Jamie and than faced me. "You better stay away! I can't do anything about him, but I can do anything to you." A shiver made its way down my spine. Before I knew it I was shivering. Jamie squeezed my hand and I looked into his eyes, for some reason all my fear went away. "Well guess what you can't do anything about me either. I work here now and I'm going to be here even if you don't want me to be." She almost screamed as I passed her, with Jamie at my side. He turned around a little and chuckled and said. "And be thankful I haven't told my dad anything, or else you'd have been long gone a long time ago." We headed down the hallways all the way out the door with our pride. We reached my house a little after dark. "Well, Casey I'll see you tomorrow than. Goodnight." He kissed my cheek and headed back home. "Goodnight." I answered, than he was gone. Everything had gone good today, but tomorrow was another day.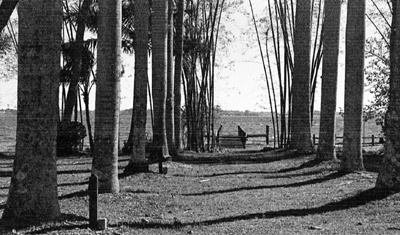 © Gizelle S., Miami, FL