One Night
August 17, 2010
It's almost two in the morning when I finally crawl into bed. As I slowly drift off into sleep I think about him. I close my eyes and when I open them I'm in the clearing in the back of my timber. I'm with him, its silent except the birds and the stream in the distance.
"Brie…I really want to talk to you about something"
"What is It Mike", I said, I thought I knew but I didn't want to be presumptuous.
"I really like you, and I want you to be my girlfriend"
"I would love that, so much", and then we both leaned in and the moment our lips touched my lips started vibrating, I shot back and my lips kept vibrating.
I woke up and my mouth had been lying on my phone and it was vibrating….I was getting a call.
"Hello", I said in a groggy and irritated. It was Ana.
"I JUST FOUND OUT MIKE LIKES YOU"
I was no longer tired, just excited.
"Are you kidding me," I said
"No I'm dead serious"
So when I went to bed that night (or morning) I was so happy I was smiling in my sleep.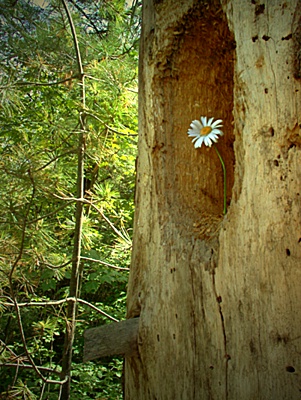 © Anna R, Sudbury, ON, Canada