Trepidation
August 11, 2010
Cool fingertips pressed against my chest and frozen breath refrigerated my heated façade. The night was serene…not a whisper…not an indication of act. Only thing that could be heard was the pounding of my heart and hers…two drums beating in ecstasy.

Our bodies intertwined as vine would, wrapping, tapering itself around the pillar of an olden house…our bodies. Her sweet, sweet lips; her eyes saturated with hunger and vehemence. I imagine seducing her would set Heaven on fire. Our sex would ignite Mammon, Hades, and Lucifer and a gargantuan severance in Hell would be revealed. All matter outside Earth would plummet into a vast sea of darkness, a darkened, emptied world where the silence was enough to coerce a respectable man into his daftest and most eccentric. The sun would be blackened for forty days and forty nights…this would be a testament of our love.

Poor, ill-fated I as she was in the state of matrimony. Her unconditional love belonged to another. Nonetheless, she always shared the time of day with I behind another's back. Her seduction went beyond body. The seductress knew how to play with fire without burning herself and others. She toyed with my mind and amused herself with my soul. My mind was expunged when I was in her presence and my mind was expunged once she left my presence.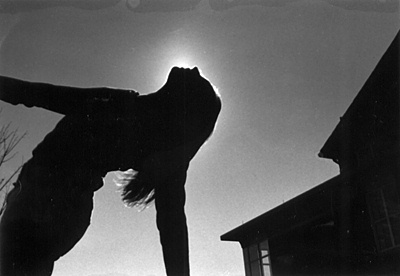 © Alexandra B., Marblehead, MA