defeat
August 10, 2010
You were standing there, being your usual happy self
butterflies were swarming in my stomach
our eyes met for a minute and for 60 seconds,
I felt giddy like a little school girl
nothing in the world matters,
it's just you and me
you shifted your eyes away
suddenly it felt like all the happiness went away with you,
I wondered why you did that,
There was something there,
I could feel it
so why in the world would you do such a thing?
I followed where your eyes landed I did not like what I saw
I saw you looking at her lovingly
It made me so infuriated
anger boiled inside of me
I wanted to punch her
How dare she grab the sweet moment before my eyes?
but I can't
How can I?
She was never cruel, she was never abrasive
She's almost perfect
She's something I can't compete with
It would feel very wrong to harm her
So here I am again, Feeling defeated as always.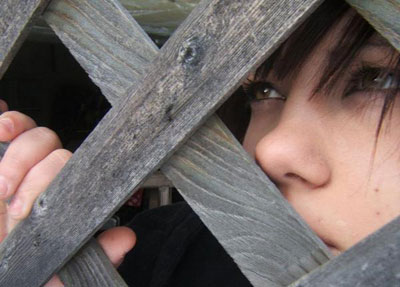 © Krystal B., Bloomingdale , IL