New Girl Meets New Boy
July 22, 2010
There once lived a lil gurl who had NO friends. she was very shy. he parents would beat her. she always dreamed of running away from all the pain and suffering caused by her parents. she is gonna become a 9th grader so that means new people a new school and she was scared.
the next day came and if was the first time for school so she got out of her warm soft bed. he feet the ice cold flour. she got dressed and all ready as fast as she could. she just wanted to leave her house as fast as she could. she looked at her mirror as she was finaly ready and looked at her self. she walked out of her house and walked to the new school. it was only about 5 minutes away, but she walked as slow as she could. she didnt wanna meet anybody or even go to school. she just loved being away from her house.
she made it to her school. she walked straight to her class and looked at the flour. the bell rang and all the people walked in. she noticed there were no "emo" kids like her. eve rybody sat down and glared at her. all of a sudden a boy that was late walks in. she noticed he ahd skinny jeans and a Bring Me The Horizon [ metal/screamo band ]. she had a huge smile on her face. at that moment she knew she was in love...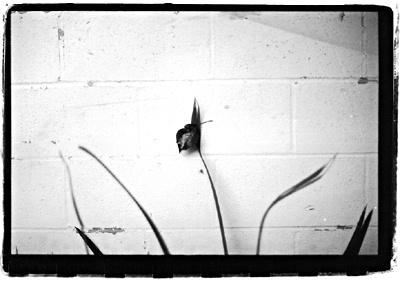 © Rebecca W., W. Hollywood, CA