That Summer
August 2, 2010
That was their summer. Their summer to dream and their summer to believe in the immensity and innocence of a young love. It all happened so quickly; a true summer romance that captivated their every being and gave them hope again. It was their summer of stolen moments, of midnight meetings, and of memories they would never be able to forget.

So quick the summer passed though- too quick. No matter how hard they held on to it or how tightly they held on to each other, the time just kept flying by them and as the summer turned to fall, they had no choice left. Their summer on the beach was over; Summer had ended and heartbreakingly, so had they, as they were forced to return to their homes miles apart.

School began painfully again and slowly, they moved on. The girl had began a new relationship, but every time this new boyfriend went to kiss her, she couldn't help but wish with all her heart that it could be that boy who stole her heart that summer. But each time she made this wish, her heart seemed to break further, for she knew he would never- and could never- be him.

Their summer was short lived; it seemed, though, while their romance only lasted a summer, their love would last a lifetime, regardless of whether they were together or not.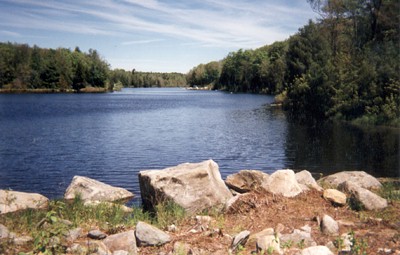 © Elizabeth A., Milford, CT