Won't Finish What I Start
July 19, 2010
I held his hand. His warm, clammy hand. He had reason to be scared. He was dying, and I couldn't –no wouldn't- do anything about it.
"So," he started. "You still won't do it. For me?" Those words sent daggers through my heart. He didn't know how much there was to lose. He didn't know how terrible it was until it was already too late. "Why not though?"
"You have too much to lose. You matter too much to me. I couldn't do this to you, even if I wanted to." My voice shook, and wet hot tears blurred my vision. "You have better places to go then hell. I couldn't doom you to a life of regret, and hurt, and everything that goes with it. I just can't. I'm…I'm so, so sorry. I will miss you."
Thinking back on that day, there is so many more things I should have told him. For instance; I would miss his smile, his "the hell with it" laugh, the way he looked at me. But I couldn't bring myself to do it, I couldn't turn him. So he had died.
That day I should have told him the reasons why I didn't do it. Because, I didn't want him to live a life like mine –full of regret. He couldn't know how much I had regretted this. If I could go back I would do a million things differently. But I hadn't, so there I was, watching the boy I loved die, and I couldn't do anything about it.
And I tell you: that night it took all I had not to turn around and finish what I had started.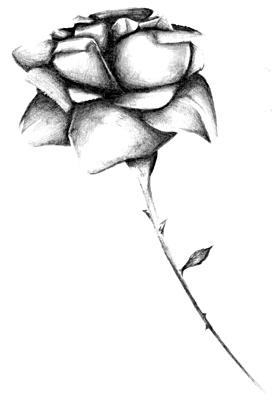 © Yisrawayl G., Philadelphia, PA