Kiss The Rain, ch 1 pt 1
July 4, 2010
Caleb watched her. He watched her pain, her suffering, and the complete and total altering of her character. She began a smiling, happy kid, and now a cynical, damaged teenager. He'd seen enough to know that the giggling girl of the past still existed somewhere deep inside of the shell. He'd like to think of it as a pearl hiding within, waiting to be discovered, or pulled out, by someone new. Someone different.


Decade after monotonous decade passed in a blur for Caleb. Certain momentous events, like the World Wars and the invention of the telephone, stand out in his memory, but the rest fades to black. He pays little attention to the stupid drama of the humans' dim lives, immersing himself into the more intriguing aspects of history in the making.


In the beginning, she flew across his vision like a meteor, blinding his eyes from everything but her story. There was no question. She had to be the one. She fit the description beautifully, from her fair hair and pessimistic outlook to her tragic story and stifled emotions. And her father! Well, they all knew who her father was. So Caleb sent his son away.


***


Jake seemed completely unfazed by the fact that I'd been sleeping in the forest for eight and a half hours. He ignored my sleeping bag, brought straight from the hall closet next to my room. He disregarded the canteen full of coffee. I assumed he'd decided not to bring up the fight that occurred between my mother and I- the same fight that led me here, to Saint Joseph's Abbey Seminary College grounds.

"Ray. Raine wake up, come on, we're going to be late."

I rolled over, brushing intruder leaves from my tangled yellow hair. We were on the edge of clearing, next to the twisted trunk of a massive tree. I imagined the circular pond looked beautiful when it reflected the sunshine, but clouds were dominating the sky today.

Jake held out his hand and I latched on, pulling my weight slowly, buying some time. I combed pale, fragile fingers through eternally knotted curls. I shook out the remaining dirt from my black dress, an outfit so very uncharacteristic of my semi-homeless wardrobe. Slow. Methodical. I'll never be ready for this, I thought.

"We literally have five minutes," said my impatient, eternally sarcastic brother. Grudgingly, I followed Jake as we processed together toward the intimidating gothic cathedral, with its sharp pinnacles and lancet windows. Their intensity almost reflected my mood.



Ten minutes later, I stood up. I stood up out of my seat in the first row on the hard, wooden pew and walked, my clunky shoes banging loudly on the stone floor. The dark hymn drew to a close, the last note drowning me in its noise.



I cleared my throat softly.

"My father understood me better than anyone else in the world," I read off of a piece of coffee smudged, recycled paper. "Nothing is worse than losing the one who is that last piece of the puzzle. The one who you go to for everything, the one who answers all your questions. I'm sure all of you out there have that one person. Imagine that he or she left you without warning. Gone forever. Now what? What do you do?" I paused, fighting the dynamic emotions that soared to my throat. "Those are some of the questions that I'm asking myself these days. I only hope that none of you will ever have to approach them. Remember him for his kindness, his compassion… his uncanny ability to tell you exactly what he's thinking. Remember him for the good, and not the bad, the happy, and not the sad. That's the way he would have wanted it. Thank you." I stared at the black mass of people in front of me. This may be the last time I look upon the friends and family of my father, for soon I'll be gone, too.

I walked out of the church then; right out of the door. I couldn't take it anymore. I didn't look at my mother or my brother, my cousins or the rest of my family. Instinctively, I ran.

I ran faster than I ever had before. As I sprinted, a hollow feeling rose up within my hollow body. It forced me to stop, gasping for air, hands on my knees and doubled over. My chest was bruised. I fell down, balled up, pulling up my legs and burying my face in my arms. My father's detached face burned into my eyelids. The memory was all I could see. My chest began a series of slow, painful contractions. The feeling was beyond awful, beyond excruciating. I could feel the shattering under my skin- straight through my heart. His dead face continued to pierce and rip through somewhere in my body- the place that held all my former love and compassion.

At last, one large tear finally broke through the barrier in the corner of my eye. It lingered, teasing me. One more contraction of my mangled chest and it fell down, leaving a wet trail down the center of my cheek. It rolled along my chin and dripped onto the sand at my feet. I was bewildered, amazed, as I stared at that drop. I stopped shaking.

It was alone, just like me. One lonely spot. There were no other blemishes in the sandy earth beneath my trembling shadow.

In a rush, more drops fell next to it. One. Two. Ten.

For the first time since before I can remember, I cried. I really cried. I cried for what seemed like an eternity. The tears, constricted for so, so long, escaped at last. I cried for my dad, for Jacob and mom, for everything that had happened.

It was hard. It hurt. But finally, it was over. There were no more tears. Before I could stand, a drop, not from my eyes, fell onto my cheek. I looked up into the harsh grey sky. More drops fell.

The sky was crying with me, sharing my misery. At least someone understood. Instead of getting to my feet, I lay down flat in the sand. My head faced the sky, kissing the rain.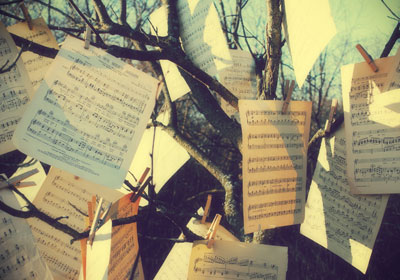 © Olivia E., Alto, MI