The Dusty Room
June 27, 2010
She sat in a dusty room, all by herself. The pink, chiffon, party dress that she had been wearing that day was ruined by all of the dirt that covered her. Her face had trails of black mascara leading down either cheek. For the past five hours, she had been crying. And crying. And crying. And crying. It seemed to her that the tears would not, could not, stop.


Heather was in a sea of devastation, happiness drowned out by the fact that she had just come from her father's funeral. Her mother had bought her a brand new dress just for today. In a way, it sickened Heather. Even after her father's death, her mother was just as focused on how their 'perfect' family appeared to the rest of the world.


When Heather felt her eyes become raw, swollen, and red, she stood up. Instantly, she looked down at her feet. Rage welled inside of her when she took in the sight of the designer black flats with the lace bow on the front, and a pearl placed perfectly in the center. The shoes probably cost 200 dollars. 200 dollars that they no longer had. Now since her father was no longer here to support the family, and her mother had no intention of getting a job, their savings would diminish quickly due to her mother's constant shopping at high end retail shops they could not afford anymore.


Heather looked across the room, where the family had placed a wall of mirrors so she could see herself when she was practiced dancing. She was super talented, and everyday, from three o'clock to five o'clock, her father would play the piano while she pranced around the room practicing her dance routines. Heather had no idea why she came to this room to escape her sorrows. It was her father's piano rehearsing room…he was everywhere. She could just imagine him sitting on the old, black bench, fingers racing across the keys of the grand piano, cranking out lovely melodies and haunting ballads. It made her shiver…the memory of the music floating through the air, so vivid.


After letting out a shuddering sigh, Heather forced herself to look at herself in the mirrors. She looked like a mess. A beautiful mess, but a mess either way. Step by step, she moved closer to the mirror. When she was about two feet away from the wall of mirrors, she stared into her own eyes. Her eyes shined back at her in a brilliant blue, beautiful, one of her best features. Heather's perfect pink cheeks were ruined by her running mascara, and her hair that had been curled by one of her mother's hairdressers, was now beginning to frizz and fall out of the hair tie that she had used to keep her hair out of her face. The sun shined through the window that was opposite the mirrors, and made her auburn hair sparkle like diamonds. Heather was a beautiful girl, and she knew she got her looks from her mother, that's about the only thing good her mother had given her in her 16 years of life.


Heather took one last look at herself, and grimaced when she looked at her dress. Not that it wasn't a sight for sore eyes. Heather's body was also beautiful, she had a perfect hourglass figure. And the pink, chiffon dress that she was wearing hugged her curves perfectly and made her look older than she really was. She hated it. After watching herself do a few slow turns in the mirror, Heather grabbed a piece of fabric, and pulled as hard as she could. RIIIIIIPPPP. Heather's new, perfect dress was now in two pieces, and she kept ripping and pulling until it was in shreds. She left the dress on the ground and ran to her room, softly weeping, to change into a comfy sweatshirt and some old, worn out sweat pants.


Once she felt as if she had taken away all the luxuries she was wearing -- her shoes, her dress, her pearl jewelry -- she threw herself onto her bed and cried, yet again. Heather's heart ached, and she looked around her room, which made her cry even harder. She hated living like she was a princes…her mom took it all for granted, and now, they were going to lose everything. All of it. The house, the money, the clothes, the dance studio. Her thoughts came to a halt when she thought about the idea of not being able to dance in her spacious room everyday. Never again would she be able to feel the coolness of the hardwood floor against her feet, or watch as her back arched in the mirrors. What she would miss the most though, of course, would be her father not being able to play the piano everyday as she did those things. Heather would never hear her father laugh or speak again, he wouldn't attend her high school graduation, he wouldn't be there when she came down the winding staircase to the boy who was awaiting to be her prom date, he wouldn't even be able to be there and dance with her at her wedding. It all cut her, deep down, to know that she had lost the best and closest friend she had ever had in her life. And she knew it would never change…until she went to school the next day.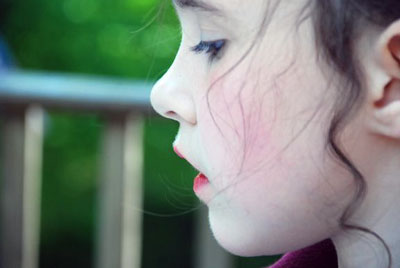 © Julie P., Rochdale, MA