My Angel
June 18, 2010
"Close your eyes! No peaking, baby." Marcus says as he slowly leads me to a place unknown. He gently takes my hands and I willingly follow, putting my trust into the into the one I truly love.

"Ugh, are we there yet?" I grunt. Ok, I know I'm impatient, but I hate surprises. He should know that by now.

"Baby, just wait. We're almost there." He pulls me until he finally stops and takes my hands from my closed eyes. I find myself standing in the middle of a beautiful meadow. As if it were Eden and Marcus was my loving angel sent to guide me through this wonder-world of a place.

"Oh Marcus, I don't know what to say…It's beautiful!" I take a step further into the grassy paradise.

It really was amazing. The perfectly trimmed grass underneath my bare feet with every kind of flower imaginable engulfed me in its sweet aroma. Tulips, roses, daffodils everywhere greeted me sweetly. The trees blew in the soft breeze that cooled my face from the hot sun shining down on me. How does such a place even exist?

"I hoped you would like it." I hear Marcus from behind me.

"Are you kidding? Of course I…" I'm stopped dead in the middle of my sentence when I turn around to find Marcus with a hand full of flowers. I inch closer and closer to him without actually reaching for the flowers, fearing maybe he would disappear.

"Are you gonna take them?" He asks me. I reach my hand over and take them. Is this real? Is he real? He smiles back at me and I'm speechless once again. I mean, look at him; his perfectly full lips inviting me in, his beautiful brown eyes that warm me up with each glance. It's like a dream.

"Baby, are you alright?" He looks at me in a slightly concerned way. I love how cute he gets when he worries.

"Yeah, I'm fine. I just can't believe you did this for me. I don't understand…I don't deserve it." I look away from him. I can't look at him now. The truth is, I don't deserve this. He's too sweet and loving and he doesn't need me, but he chooses me.

"Shelby, I love you. That's why I did all of this. You do deserve this and I deserve you. Please, don't even think for a moment that you don't deserve me. Baby, everything that make you, you makes me love you; your beauty, your sense of humor, your amazing singing. All of these things and more make e crazy for you." He looks deeply into my eyes with his beautiful brown ones and I'm put into a trance. He does this as if he's staring into my soul and looking beyond every little fear, doubt, or hesitation; as if he knows… me in my truest form; as if he loves me.

At that instant, a tear that I've been holding back slips and rolls down my cheek. Instantly, it triggers more tears and I silently start to cry; not out of sadness, but out of happiness. The realization of our love surrounds me. The realization of my love to him suffocates me. It's everywhere and I don't even seem to mind.

"Baby, what's wrong? Please, don't cry. What happened?" He takes my hands and leads me down to grassy terrain.

"Nothing! The thing is, I'm just happy. I love you." I lean slowly into him and he knows exactly what I mean to do. He reads my mind and invites my first kiss in with open arms. We continue like this and we finally find ourselves lying down on the soft grass still held in each other's embrace.

Finally, I must break away for much needed air and decide to cuddle in beside him. I look up to his face and find he is looking down on mine as well. He kisses my forehead and I relax under the feel of his lips.

"This is perfect. I love you too, Shelby." He says and we just lay there for countless hours as we watch the sun begin to set and my eyes begin to fall along with it. Marcus lightly strokes my fingers that are interlocked with his and he continues to stare into my almost closed eyes.

With the little energy I have left, I say, "No, you're perfect." Then I fall off into a blissful sleep knowing my guardian angel is there watching over me.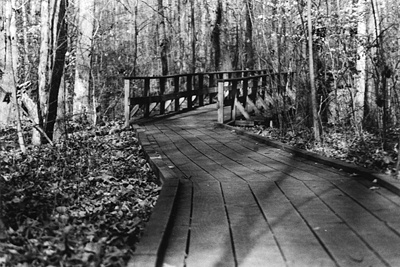 © Ana A., Gahanna, OH