Drowned.
June 16, 2010
Before today, I had never experienced such emotions, that I did, in just a matter of seconds. The minute I leaped form the cliff, I knew my life was over. Was there any regret? No. Not at all. The warm wind wisped through my hair. It was amazing. I had never experienced flying like I did now. Now I get, why birds are usually so free and happy to fly. I experienced freedom. The entire scenery swift past me, even though I might be falling at 100km/minute, everything seemed like slow motion. I could see the mountain tops hidden in clouds, bright green, lush tress and the top of the tallest building of that area.

In just matter of minutes my bare feet touched something ice cold. I had finally made it to the water. But even then I didn't stop. The water kept swallowing me to it's unless depth. My eyes, which witnessed the warm wind and the ice cold water couldn't stay open, any longer. They burned. If I had a mirror I could easily see that they would have been blood red. The second my eyes forced themselves shut. The scenario behind my eye lids was completely different. It was like a cinema screen, showing a very well directed movie of my life, from the day I gained consciousness till the minute I jumped. Even the scenes that I did not want to see were there in front of my eyes. Unlike a movie, I could not even forward or skip those scenes. Each painful memory was like an arrow in my heart. The pain was endless. It was not only my heart but my lungs, were as if someone had lit a fire around. They too, were burning.

I could not control anything. I kept doing deeper and deeper. At first I thought, it's the gravity that's pulling me towards it, but then I thought it's the sea monster which is swallowing me to its stomach. It really didn't matter to me anyways.I was going to die. This well-directed movie was not only visuals but I could also hear the audio pretty clear.

I could hear his voice telling me that he loves me. The scene changed and we are standing out side the French cuisine, when he said "I have Small lymphocytic lymphoma" I could see me confused, teary eyed face, "what?" So he patiently replied to me "Amanda, I have cancer. Small lymphocytic lymphoma is a very rare cancer disease"

The minute that painful memory strike back, I could sense myself crying. Is it possible to cry in water, with your eyes closed? If you would have asked me this question, days back, I would have laughed it off, but now, it's true. You can.

I could see his last love letter to me; I could even smell his scent and hear his voice as I read: "By the time you will be reading this, Amanda, ill be dead. I know there is no cure of my disease, and I could no longer live this way. Its too painful. The most important thing here is that I love you. I've always loved you. I don't know where I'll go after I kill myself, if there's a life after death or not, but wherever I go, I'll have half of you with me. I know it's impossible to ask you to move on, right now, but I promise that you will someday with the passage of time."

I could see, myself, hysterically crying, dialing his number, doing whatever I can to stop him. But in the end I couldn't. When the police found his body, the first person they called was me. I could see, the way I walked over to the Church to attend his funeral, maybe, this memory was more clearer than the others was because it just happened just a couple of hours ago.

The last scene, in my life movie, was his face, and the comparison between the times when I first met him and his face in the coffin. He slept peacefully. Almost as if he was alive. This was the last poisoned dagger in my heart. I couldn't see anything else any more. Just his face. It was like my movie was stuck. Did I mind? No. Not at all.

The bottomless, water was still swallowing me, but now the pain has increase. The fire was still fiercely burning my lungs, poisoned dagger in my heart and the limited oxygen that was left was soon, ending. Suddenly, something sharp and hard hit my head. I tried opening my eyes and turning around, to look, all at the same time.

But soon enough all of the pain suddenly vanished. Darkness was all I could see.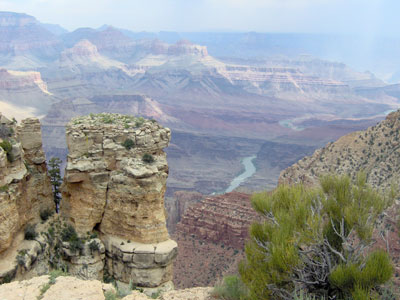 © Garrett C., Schenectady, NY