Or Forever, Hold Your Peace. (White Rose)
June 14, 2010
"If anyone has an objection to this marriage, speak now or forever hold your peace."


The priest didn't even bother to pause. His twinkling eyes twinkled a little more as he continued with the wedding proceedings. As each word was merrily pronounced, the bride and groom turned to smile at each other. She was beautiful, in the gorgeous strapless dress which captured her flawless looks in the white frothy layers. His handsome, chiseled features were only accented by the joy in his blue eyes. The bridal party reflected the wondrous beauty of the pair, from the angel like flower girl to the five cute bridesmaids; it was like a fairytale wedding, but even better. As they stood hand in hand in front of the meticulously decorated altar, with the satin-like red roses, everyone sighed in awe. A huge smile lit up the priest's face as he proclaimed them husband and wife, to the soundtrack of applause and loud cheers. The ecstatic couple walked down the aisle and out the church as their friends and family followed them, wishing them well. Everyone paraded outside for photos with the dream couple.


The church was suddenly empty, too quick a change from the happy and loud ceremony. He shook his head to get the emptiness out of his head. His legs suddenly felt very heavy, and he collapsed against the back wall. He looked down at the single stem rose he held in his hand. Smiling for a second, his eyes flashed with a treasured memory. As the memory faded, the pain came back. "Oh come on," he muttered, "It's her wedding day. The happiest day of her life. Can't you even be a little happy? Fake a smile?" He sighed and suddenly burst out with a radiant smile. All traces of unhappiness vanished and he got to his feet and rejoined the dimpled bridesmaid who had been assigned to him on the church lawn. As his feet grazed the door, the white rose landed on the floor. He glanced back for a second and turned away from the silent reminder.


From the first day they met, that's what he had been to her. The person who was always happy when she was happy. He laughed whenever she was happy, despite what was going on at his own home. He cried with her whenever those shining eyes filled with tears. He was always happy for her, always. Her smile meant more to him than a thousand of his tears. It didn't matter if he still cried them, her smile was that precious.


As the entire bridal party assembled on the green manicured lawn, he glanced over at her white figure in the middle. Her smile radiated, oh man, he could even feel it when he was turned the other way. The photographer nodded and said, "Now for the bride and her best friend." Everyone slowly filed away to stand with the photographer, and then he realized that they were the only two left. He smiled at her and closed the distance between them. Draping his arm loosely around her, he smiled once again for the camera. The smile stretched across his face, aching. If his face had cracks, that's where they would be. Right across his smile lines.


The photographer counted to three and all too soon, the moment was over. She leaned over, "Thanks for everything! I know you don't like Darina that much, but thanks for staying with the entire ceremony." He laughed, "Anything for you," She smiled, blinding him. "It's your special day anyways." Her new husband came up behind her and clutched her around the waist. He repeated, "It's your special day anyways." Softly at first, then just a whisper as he walked away.


Sometimes, he thought there should be an unspoken rule in the world, that whoever got first dibs got first dibs. But then he would think of how unfair that would to be her. If she had to stay with the one who got first dibs forever, him, how unhappy she would be. This tall, smart and gorgeous god completed her picture. Before she met this secret bitter rival, but real-life friend of his, when he thought of her, he thought of her eyes that held a thousand secrets, the brief flicker in her lips before she smiled and everything about him that he dreamed about at night. Then when the guy came along, every image he conjured of her came up with the guy next to her. It was only a few months after they started dating that he realized, she did really smile bigger when she was around the guy. So he would banish all the jealous thoughts outside of her head.


At the banquet, a few glasses of champagne brought the thoughts back. The couple was enjoying their first dance, swaying gently. He remembered when they were teenagers and she excitedly ran to him with her ipod in her hand. "This song!!" she exclaimed, her happiness rolling at his feet, "listen!" She stuck the ear buds in his ear and his ears drowned out the other noise and focused on the soft pop song flowing into his eardrums. He gazed questioningly at her. She sang a couple lyrics with a dreamy expression on her face. "Why do you like this song," he laughed watching her face. "This is going to be the song I dance to at my wedding. I love this song!" She smiled, and obviously he smiled too. Now, as the song played through the DJ's speakers, he wondered why he had never asked her the question that was resonating in his heart at that moment.


Or forever hold your peace.


He could have said something, raised an objection. The perfect Hollywood "wow" moment in a movie. Stood up and shocked the entire church. But he didn't. Because there was really no objection he could think of. What could he say? He objected because this guy was10x more handsome than him. That his bank account and IQ both lorded over him by considerable numbers?


And even if he said that, would it matter? It wasn't like he hadn't objected before. When she first met the guy, he had instantly disapproved. He made up stupid reasons on why he thought the guy wasn't worth her time. He tried competing against him. When the guy bought her an expensive Christmas gift, his own bank account lost a considerable sum of money. He tried to show her what she was missing out on. But then again, she wasn't missing out on anything.


He remembered when his father's words drove him out of the house. He had run outside, sobbing in the pouring rain. Why couldn't he match up to what his father wanted? Somehow, his feet brought him to her house. As he walked in, something made him wipe all traces of tears away. Climbing up the stairs to her room, he heard the excited giggles from a few doors down. As soon as he entered her room, he saw that she was happy. And in a second, he forgot the insults, the feeling of never matching up. He forgot them all to be happy for her. Now he wondered why he couldn't match up to what she wanted.


The slideshow started playing. The names of happy couple shone and faded as pictures started rolling. He closed his eyes; he was not in the mood to see this. But then he opened them because he knew that this was important to her. As the pictures played, he thought of all the memories in the gallery in his head. He was there with her all the way and this guy had only come in recently. He was a smart man himself too and he often wondered about the probability of things. Why did things happen like this? If the person who was there the whole time loved you with all his heart, why would you choose the one who just arrived?


The thoughts ran down in his head. He slowly got up, aware that he was painfully drunk. As he walked towards the door, he glanced at the picture positioned near the table. She was smiling so happy into her beloved's face. Her complexion was set off the rich red rose in her hand. For a second, he wished he could just forget about her and lived his own life. But as he turned back, to look at her, everything he wanted, everything he couldn't have, he zipped his lips and threw away the key.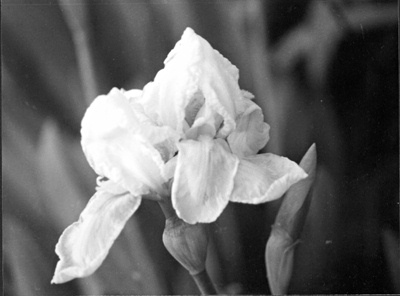 © Brian B.,Highland Village, TX