A worthy risk.
June 3, 2010
"He clearly knew it would be a risk, but he believed it was a risk worth taking."
"Grandma? Can u please start from the beginning?" Cathy asked innocently.
"Of course my dear, so this is a story about your mum and dad when they were young and were about to get married…" I told her.
Cathy clapped her hands out of excitement and eagerness.
"It was a perfect day, the sky was cloudless and the sun was almost setting. Both Chace and Selena were sitting on the bench watching the sunset, hand in hand. It was by far the most memorable day for them. They have been going out for the past 3 years but today was the day when Chace finally proposed to Selena. For them it was like their dreams are finally coming true.
After graduation, Chace worked really hard and now was the CEO of his own business. We were really proud of him and equally happy in making Selena our daughter in law.

After the twilight of their perfect day, Selena sat in Chace's car and he drove her to her house. Along the way happiness and joy was blooming from their faces. They laughed and talked about their future. But unfortunately luck was not with them at that time. Whilst they were waiting for the signal to go green; out of nowhere a speedy truck hit their car from the passengers' side. Their car spun 360 and crashed into the wall."
"Oh…" gasped Cathy.
"Both of them suffered injuries. They were rushed to the hospital by people who witnessed this heart felt accident. In the hospital Selena and Chace were admitted in different wards because Selena suffered mush more severe injuries than Chace did. Doctors were operating Selena. Because of the severe impact of the accident both of here kidneys were cyst.
When Chace was cleaned and bandaged up, he regained consciousness. He only had a minor head injury. When he asked for Selena, and I told him that she has got both of her kidneys cysts and she would probably need a kidney donation from the same blood group in order keep her alive. Chace knew he had to do something to keep the love of his life living and alive. His determination and passion for doing something for her was clearly shown from his face. He asked the doctor to match his blood group with Selena's. And luckily both of their blood groups were O+.
Chace was operated with Selena so that the doctors can transfer Chace's kidney to Selena's body. Doctors told him beforehand that if this operation results in failure then not only Selena's life would be in danger but it would affect his life too. Chace knew it was a risk but it was a risk worth taking. He would do everything and anything to save his loved one. The operation went successful and Selena started recovering. In about 3 weeks she and Chace were discharged from the hospital. It was a new beginning for both of them. And after a month of preparations both of them got married."
"Wow…my dad is so brave! " Cathy exclaimed in pure amusement "I'm so proud of him."
"So am I Cathy" I smiled and hugged Cathy tightly.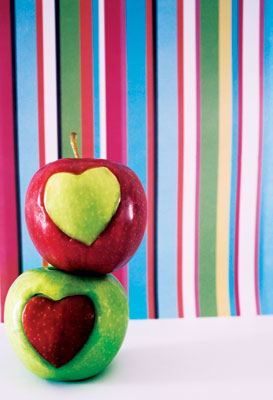 © Lauren N., Denton, TX