To Run Away
May 27, 2010
Running can be cowardly. You could choose to either stand up to your problems or run and hide in the shadows. A monster could be chasing you and all you could do was run because the fear pulsing through your body was too much for you to handle. Why is it always so hard to just turn around and stand up for yourself? My aunt used to have a saying:
"Your issues will just get bigger and bigger and bigger until they squish you flat! Don't be a flat pancake, deal with your problems."
She told me that every single night before bedtime when I was a little girl. Now, I'm nearly twenty-one and I still live at home.
See, ours is a tiny little town. Nothing special ever happens and there's hardly anything to talk about. Last week's best gossip was that Mrs. Day arrived a whole two minutes late to the grannies' quilting session. Was the grief of Mr. Day's death becoming too much to handle? Was she feeling delirious, thinking that he would remind her to leave early so she wouldn't be late?
It makes me sick, seeing how people made such a big deal out of silly things like that. But if they made such a drama over poor Mrs. Day, then they'll surely have a field day after today.
I'm sitting outside, hanging the laundry on the clothesline. Everything is old fashioned in this town. Even the cars that go put-put-put as they drive down the road. My strawberry blonde hair is put up into a respectable bun and I'm wearing a plain white dress with a rose patterned apron over it.
My three little sisters are picking on the youngest of the eight Dagget siblings, Joseph. Dahlia and Ken are sitting on the porch. Ken is shouting at the only other boy in the family—excluding our father, of course—to get his act together. Dahlia bites her lip, wondering if she should intervene.
The only way we ever leave this rotten farm of ours is by getting married. Ken, being the oldest boy, will inherit the farm. Us girls have to get married off. Same with Joseph, as a matter of fact. But Mother and Father are talking about sending him to one of the big cities to be a scholar. I doubt that will happen because nobody leaves this town.
So far the only one of us to yet escape is Nellie. She managed to find one of the last good men in the world and is living happily with him at the edge of town. I hear that she's expecting a baby as well.
I can't stand this place. I love my family and my friends, but this town is just too boring. Nothing ever happens. I need excitement. I need a thrill. I need—
My thoughts are cut off when I hear the roar of an engine. Liz, Maria, and Deborah look up from Joseph in confusion. Ken stands up, ready to protect his sisters—and Joseph—from whatever was coming around the corner. Dahlia goes inside the house and gets our parents.
Everybody is scared. It isn't a monstrous creature, but it isn't any car that is from around here. The thought of a motorcycle doesn't even enter since even thinking about one is taboo.
I'm not scared. I know what's coming. What's coming is the opposite of boring: Jimmy.
I drop the rest of the clothing in the dirt, which earns me a furious yell from Mother. I ignore her, adrenaline pumping through my veins. I take my hair out of its ridiculous bun, shaking it around. Everyone watches in confusion and horror. Quickly, I take off the dress and apron, revealing the dark blue skinny jeans and peasant blouse beneath.
I hear a gasp from everybody when a massive black truck rounds the bend, a crazy-eyed, black haired boy behind the wheel. I start running. Nobody notices since they're too busy focusing on the truck moving towards us.
Jimmy opens the passenger side door and I jump in. That's when the realization sinks in.
"Isabelle Dagget, get out of that thing!" Mother screeches.
"Belle! Belle!" my little sisters call.
"Sissy, come back!" Dahlia yells.
I ignore all of them and wave goodbye, then hand my bare feet out the window. The eight of them stand there, wondering what just had happened and how it could have.
"Ready to see the world, Bells?" he asks me.
I take his hand and nod, too breathless to reply in words.
In that moment, we were invincible. We could stand up to anything. And this is when running away isn't cowardly. When you run away from something bad that is never going to change, then you're being strong. Courageous. Because you dared to run away; to reject the pressures of a society that you didn't want to be apart of.
Right then, holding hands, we were ready to face forever.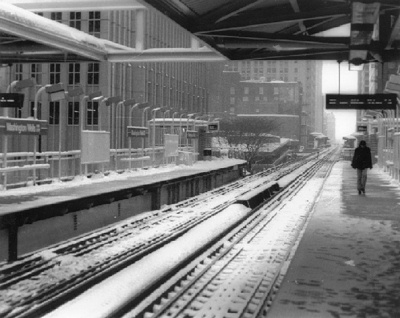 © Karen P., Amherst, NY