Make Me Whole - Introduction
May 24, 2010
It was the big day: the World Series Horseback Competition. Annabel was as nervous as ever, tugging at her skin-tight, red uniform sleeves. She took in deep breaths, trying to focus on one thing before coming into focus of her mother's lecture about winning the big competition.

She wanted to focus on being at peace. She focused on dancing in a beautiful garden where no one but her, and someone she loved, gracefully moved as one.

Her mother yelled asking,

"Are you even listening to me, Annabel?!"

Annabel snapped into focus on the lecture, and she lied,

"Of course, mother."

"Good, now let's get you mounted on that horse, and we'll watch you do great as usual."

Annabel nodded, stood out of the chair she was sitting in, and followed her mother to the stables, looking at her mother's bouncy, curly blonde hair, hearing her mother's 5-inch heels click on the cement of the building. Annabel continued to pick at her uniform.

Annabel has always been good at horseback riding, but it was never her true passion in life. It was dance, but she could never tell her parents that.

It would break their hearts, since they both were involved in horses since they first rode one too.

When the two came to the stables, Annabel opened the gate of the stable of the white stallion she would be riding. His name was Pegasus because even as a small baby, he would jump long distances as if he was flying. Annabel petted the horse, saddled it, and then heard her mom shout as she left her daughter,

"I'll be going by your father where he saved our seats. Good luck, sweetie!"

"Thanks," Annabel replied quiet and nervous as her mother left her sight.

Annabel looked in the mirror close by the stable and saw herself; pale white from the nerves, a long-sleeved, skin-tight red shirt hugging her, tan pants doing the same, and high black boots. The white collar on her shirt was messed up, and her blonde hair fell slightly past her shoulders. Her violet-colored eyes showed how nervous she was about this series, and she took in deep breaths.

"Well, this is it," she said to herself. "All you've worked for is right here."

Annabel pulled her hair back into a ponytail, put on her black helmet, and said to her reflection as she fastened her helmet on,

"Just focus, you can do this."

She mounted Pegasus, took a breath, and trotted to the arena.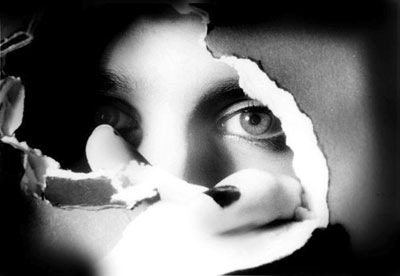 © Tabatha B., Peoria, IL